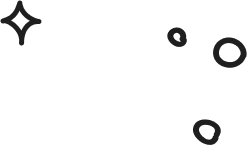 We have expertise in Search Engine Marketing in almost all the industries like health, finance, travel, real estate and more.
Top reasons why you should work with us
Work on challenging projects
We work hard enough on Digital Marketing projects. We engaged in working as an affiliate of Top US & UK Retailers and Financial institutions. If you think you can challenge the challenges then we guarantee that you will love to be with us.
We are the expertise in our field
We are the experts, like minded, we are experienced. We have 100% success ratio and we are the largest and oldest working firm in Vadodara, which works only on ethical Digital Marketing.
We love what we do, we do what we love
We are passionate and deeply in love with Digital Marketing. We believe that passion and love are the essential elements for success.
A competitive salary and a real responsibility
We pay well and reward your commitment towards our company. We put enormous trust in you; give you the real responsibility and power to take decision to achieve desire results.
A Friendly Work Environment
We believe in a casual dress code (there should be uniformity in thoughts, not in clothes), the proper support, family like team and a friendly working environment goes a long way towards helping people to perform at their best. We love if you are interested in singing, trekking, poetry and photography. Of course, we love cricket, too.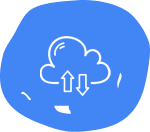 Learn, share and do
A relaxed office doesn't mean we spend all day doing nothing. Our team is full of people who love what they do and share what they learn with those around them. We are maintaining a blog and have in house teaching and learning sessions. Even we don't have timing restriction if you want to use company resource for extra research work.
We are young
Definitely, we are. We are dynamic, young and energetic. The average age is 25 and Men-Women ratio is equal which is fantastic – What's your say.
Gorgeous gray office
Our office is gray and spacious. We have open Terrace. We've got a lovely kitchen and space for relaxation too. You'll like it for sure.
Company holiday and events
We enjoy two full paid holidays with our team every years for rejenuate and relax. We are not working on even saturdays, too. In addition to that we have number of events happening in office round the year. Seriously we party hard but work hard enough too.