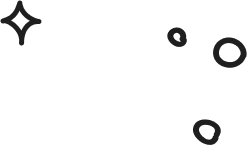 White Label Link Building Services
Backlinks help websites rank on search
Rankings are based on links and content – it's simple. Your competitors already have a leg up on you if you do not have the time or resources to build links.
Our 10+ years of link building experience has allowed us to develop custom link building services based on that experience, we've secured hundreds of thousands of links for hundreds of clients.
Linking is our responsibility, extra traffic is yours.
Why choose Shrushti Digital to white label backlinks for your agency?
We create results-driven agreements instead of long-term contracts because we are proud of our work. By being a good partner to your clients, we want to form long-term relationships.
Our team follows the highest standards and quality measures while performing white label SEO tactics for your clients. 
White-labeled link building progress reports are available in real time, 24/7.
You can get involved in our process as little or as much as you like with a fully managed workflow managed by your own dedicated account manager.
Your margins will grow if you have a competitive cost structure, and we will provide it. This is true for any size, scale, or quality.
Shrushti Digital boasts of over thousands of publishers, plenty of happy customers and 10+ years of experience in the industry. Our team is confident in delivering results.
Why choose Shrushti Digital to white label backlinks for your agency?
Research & development
We are able to carry out a detailed competitor analysis quickly and efficiently thanks to our state-of-the-art technology. Using this approach, we can identify the most relevant authority websites in your client's niche and reverse engineer any weak link building strategies.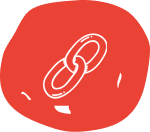 Link building
We perpetually outreach for links until we have high quality inbound links to your clients website, additionally a great number of links. We continue the process until we see visible changes in search results.
Writing content
Streamline your clients' link building process with high-quality content that is engaging and of high quality written by our team of experienced content writers.
Link audit
To determine the current state of your link profile, we will conduct a link audit. By doing this, potential issues can be identified and addressed.
Link outreach
Once we have a list of prospective websites, we'll reach out to websites and blogs to receive high quality backlinks.
Our link building strengths
Providing natural outreach
Investing in the right outreach campaign for your keywords and your destination URL can only be accomplished with the assistance of an experienced SEO link building specialist. Only white hat strategies approved by search engines are used.
Building in-content links
By analyzing the data behind a website, we offer link building services that will boost the authority of that site. Utilize our link building services to drive more visitors to target landing pages, position brands higher in search engine results, and get noticed by the right people.
We have your back. Content writers, outreach specialists, SEO experts, and editors are part of our link building services. You can count on them to deliver great results through our link building services.
Purchase one, or purchase more. Whenever you need them, you'll have access to the links you need.
Expand your online presence, increase your authority, and increase your visibility. Get more visitors and gain recognition in your industry.
Our service guarantees DA on niche blogs relevant to your business.
The difference between you and your competition is whether you have more and better links than they do.
The Shrushti SEO promise: reliability & quality
Our team understands. You are held responsible if the company you hire does not produce what you expected.
At Shrushti Digital, we go the extra mile to ensure that we deliver quality links while meeting deadlines.
I have experience working in agencies and I know the way that a good agency would maintain a client for a long time. Their work is good, their numbers are good. They stand by whatever they say, and they run their business professionally.
You can trust Shrushti Digital as opposed to other link providers that are questionable and spammy.
My experience with the team has always been good. They are quick to respond and also quick to accomplish any tasks to ensure a successful campaign. Shrushti Digital has been by far the most professional and easiest to deal with of all the SEO agencies I've worked with over the years.
Our unbranded solution is designed to meet the needs of SEO agencies and digital marketing firms that need to outsource their link building efforts. We specialize in creating powerful backlinks at scale from high-authority domains.
With our client dashboard, we provide clients with complete transparency into every placement. We also present a dashboard so that you can track the entire content creation process, from article titles being created to when content is pitched, and then the URL to the article.
By delivering exemplary backlinks and real results, we make sure that your clients are protected. 
Our core value is quality, so we ensure that everything we create exceeds expectations in terms of quality and value for users. Our team ensures editorial placement of your backlinks in order to make them look natural and to boost search rankings dramatically for your clients. 
Our final step is to pitch only publications that value the content your clients produce. When all of these factors are taken into account, companies are well protected.
We price our white-label link building campaigns and services according to the parameters of the links, the length of the contract, and the amount of the campaign. Depending on the needs of the client, clients may choose per link, per package, or per annual basis.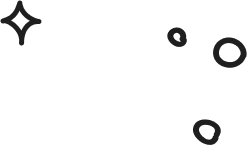 Take full advantage of our white label link buliding
Get in touch with our experts to explore White Label SEO Solutions!