Digital made simple for modern businesses
" Our expert team of SEO specialists, digital marketers and social media ninjas harness robust methodologies to provide cutting edge online marketing and promotion solutions. "
Shrushti signifies the natural universe. Just like the vibrant nature around, Shrushti has evolved into a multi-faceted tech company founded with an aim to help you harness the digital growth opportunity. Our service portfolio is curated to help businesses, brands, startups and web properties grow their online footprint, organically.
Mission
Shrushti is committed to providing high-end online marketing solutions that closely align with a business' growth expectations and aims to exceed expectations and proven benchmarks.
Vision
Shrushti envisions providing the benefits of digital revolution to small, mid and large-scale businesses, thus serving as a critical cog in their growth engine.
Core philosophy we believe in
Our sole motivation is seeing you succeed. We outline your core business goals, devise result-oriented strategies, give you best-in-class support and accelerate your growth endeavors, from beginning till the end.
Team Shrushti is a dynamic blend of expert digital marketers, online promotion experts, SEO ninjas and social media geeks. Our core focus remains on devising result-oriented strategies by leveraging the expertise of our team.
Innovative techniques & methodologies
Having worked on thousands of e-marketing projects over the years, we have got hold of the process to reinvent the wheel for every project we take. So, you can be sure of best results in the form of high engagement owing to our innovative methodologies.
Structured workflow & process
​Whatever we do, we follow a carefully-planned workflow that is designed to provide actionable insights and measurable results. Our processes are designed by keeping best practices and international standards in mind to maximize ROI from your digital marketing efforts.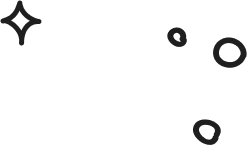 Supercharge your online marketing strategy with Shrushti