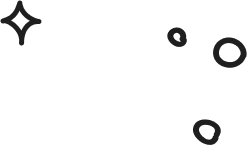 An e-commerce consultancy that aims at developing innovative solutions that accelerate growth
Shrushti Digital combines its love for SEO and management to deliver an experience you can trust
At Shrushti Digital our team works hard so you don't have to. Our E-commerce services cover everything under the sun, from migrating to a new platform to totally transforming your online business, we are here to help. Shrushti's team of experienced professionals will lead the way to maximize your online business's potential.
E-Commerce strategy consulting
We create seamless strategies that deliver results. All strategies are specific-business oriented. We use tools that are data-driven and goal-oriented. Customized strategies for every business niche.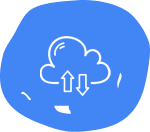 E-Commerce replatforming/migration consultant
Migration and replatforming are seamless and effortless for your business. An end-to-end solution, without losing ranking or content from your original site. Our team helps your website acquire better functionality with more compatible equipment and technology.
E-Commerce ppc consultants
Drive an increased channel revenue system from your pay-per-click (PPC) campaigns and maintain complete ownership of your accounts with PPC consulting services. Get customized strategies and real-time reports for platforms like Google, Facebook, and Bing.
E-Commerce google analytics consulting
One of the most powerful tools, Google Analytics can change your online business's relationship with conversions. We help you identify data from Google Analytics that matters which will lead to a positive change.
E-Commerce management consultant
Shrushti Digital completely manages your online store and its activities. We tackle services such as Product Branding, Customer management, Online Advertisements, Social media presence and give customer service. Our team assists you with regular updates and enhancements with emerging technologies to boost online sales.
E-Commerce platform-specific consulting
We increase your sales by managing centralized inventory across all marketing channels. We help you set up, manage and amplify channels like Shopify, Amazon, etc.
Partnering with Shrushti Digital means being hands-on with the best equipment, and experts that know how to use it. From Ahrefs to SEMrush, from Google Analytics to  Crazy Egg, we have it all.
Our expert team is always booming with fresh ideas and strategies for E-commerce. We beat new bees with over 15 years of experience in the field. We believe all ideas lead to a solution, you just need the right navigation. And that's exactly what we'll do, help you navigate.
Work scope is outside your expertise
If you are like most of our clients, your business model doesn't include a plan for E-commerce and its tools either. Augment your staff when and where it is required, while we handle all your E-com troubles.
The professional relationship with the Shrushti Digital content team has proven to be beneficial beyond our expectations. The challenge of keeping pace with burgeoning web business is one that Shrushti Digital embraces and because of that. There is no way we could easily manage the work volume required to keep our site current without the efforts of Shrushti Digital.
I was looking for someone who could take care of the Google Product Data Feed on my website. They have worked very hard for managing the feeds. It was so overwhelming to do all the data stuff on my own, Shrushti Digital is now my go-to Digital solutions company.
It was an absolute delight working with Shrushti Digital to migrate our website from http to https and a more secure browsing experience. Our transition was seamless and none of our data or ranking was lost. Their team is very patient and answers all queries with absolute conviction. Will definitely recommend them.
Development and growth for an E-commerce business.
To develop and create an E-commerce website that sells products and has visibility on SERPs. Create social media profiles and develop content for the website and social channels.
Diversify the traffic between various channels.

Grow product verticals (main categories) while maintaining the current top spot rankings.

On-page optimization as per the e-commerce standards. Canonical tags, enhanced e-commerce, product feeds, product schema, image optimization, sitemaps and product page content.

Getting links from industry authority sites to maintain high referral traffic.

Use of mainstream social media like Facebook for generic traffic and creating niche traffic from social media like quora.

Achieve ROI from AdWords and 2-3% conversion rate, gives 6x return.

Create email marketing campaigns for different customer segmentation.

Automated email marketing for category page visits, abandoned cart, product review and thank you mail series.

Find niche topics and building links with skyscraper methods.

PR, Guest blogging and BTL media buying for additional traffic.
Shrushti Digital has headed e-Commerce and digital marketing for an E-commerce client. We helped the company build a website from scratch. Within a period of two years, the site visits shot upto 50,000 per month while the sale shot upto 5,000,000 annually. Our main area of work was planning and executing overall digital marketing which included but was not limited to SEO, PPC, Social media marketing, remarketing, Display and e-Mail marketing. For this project now we are at a stage where we are planning to move ahead with outbound activities like community building on social platforms and niche sites for specific customer segments.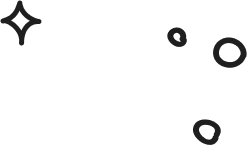 Take your eCommerce ambitions to the next level
Nurture your growth strategy with the help of our eCommerce experts!