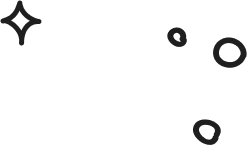 White Label SEO Agency For Agencies and Business
Get noticed, get on the 1st page and get more qualified leads
Organic search is what drives website traffic. SEO done right results in 14.6% conversion which is 8x higher than conventional marketing. Boost your ranking organically with Shrushti's proven SEO strategy.
Did you know that organic search drives more than 50% of website traffic? A world of customers awaits your brand, provided you are not buried under hundreds of result pages when a customer looks for your business.
Search engine optimization services that enhance your online discoverability
Better visibility and higher ranking on the search results than competition has a distinct impact on your bottom line. 
But the search game has grown more complex in recent years to shorten the discovery path for consumers/users and weed out poor quality results. 
This means you have to work harder, smarter and faster to outshine your competitors in the overcrowded online landscape. Boost your online discoverability and get your business the attention it deserves with Shrushti's organic, reliable and affordable SEO services.
Our strategic search engine optimization process
There is no shortcut to great SEO. Consistency is key and creating a multi-pronged strategy is the secret to success. We start with a technical and content audit. We analyze your web assets from a Technical SEO standpoint and carry out Keyword Research. Next we analyze Google's First page to see which publishers are ranking first for your keywords and undertake  Competitor Analysis. Next we optimize your content for on-page SEO and search intent, work on your information architecture and build links to your pages. We also have professional content optimization services to add high-value, authoritative content to your website.
Inclusive search engine optimization services by Shrushti
Small and multi-location businesses can grow their business significantly, attract more customers by enhancing their local SEO. As pioneers in local SEO we enable businesses to rank better in a particular geography and targeted location. As any SEO expert can tell you, 'dentists near me' has more purchase intent than 'home remedies for toothache.' It is time to cash in on that gold mine of local audience and promote your business at the exact time they are searching for it.
At Shrushti, your full website SEO audit is a focused activity done by experienced SEO professionals who have years expertise in SEO. We'll carry out a turnkey audit of your existing website and identify your key strengths areas for improvement. Our comprehensive SEO audit promises you the best strategy along with answers to why your website isn't ranking as high as it deserves to.
Our services go far beyond adding a few links on other websites and platforms. We build white hat links using a process-driven approach to improve your search engine rankings. Shrushti has a proven process that includes multiple strategies to improve link building opportunities, outreach, earning high-authority backlinks and fine-tuning the process based on data.
SEO strategy
There's more to SEO than updating title tags, meta descriptions and on page optimization. Shrushti's expertise lies in strategic and technical SEO with a breadth of experience in scaling your content marketing efforts and link building strategies. We have an exceptional record of dramatically growing SERP rankings, traffic, lead generation and conversions organically.
If you can't measure it, you can't improve it. Analytics is the key to finding out whether your SEO efforts are on the right track. We devise a strategic analytics and reporting schedule to help our clients monitor their SEO activities and performance. We identify the most critical parameters from thousands of SEO metrics to help you measure the ROI of an SEO campaign.
WordPress SEO
Do you use WordPress to host your business website? You need a tailor-made strategy to rank up higher in the SERPs. While WordPress is intrinsically SEO friendly, that alone will not help you rank higher in Google. Shrushti's in-house WordPress wizards will help you optimize your WordPress site from choosing the right plugins to the right domains to setting up permalinks, we will guide you through it all.
More than 50 percent of shoppers start their purchase journey with a Google search.

This means your eCommerce SEO must be on-point to make the most of Google traffic and push more sales. At Shrushti, our team is adept at strategic planning with a deep expertise in campaign management and SEO skills specific to eCommerce. From product categorization to keyword research and on-page optimization, we know how to stand out from the competition and get more traffic to your eCommerce business.
As search engines continue to evolve and update their algorithm, you need to ensure your website meets the technical requirements of modern search engines in this highly dynamic landscape. Some crucial elements of technical SEO include crawling, indexing, rendering and website architecture. At Shrushti, we stay on top of these updates and technical requirements so that you can focus on your core business and still ace the ranking game.
International SEO
International SEO means enhancing your website so that search engines can easily understand your intended international target audience and the languages that you use for business. If a fair share your website visitors come from international sources then it might be worth investing in international SEO. Our custom packages are designed to help you reach out to your international target audience and carve your own niche among global peers.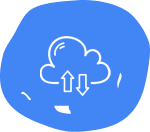 Many marketers and businesses ignore other search engines like Bing and YouTube for SEO. But YouTube can be as powerful a tool for your brand as Google. And YouTube success is entirely a numbers game. From increasing your search views to growing your subscriber base and watch time, there is a lot that you can benefit from when it comes to YouTube SEO. The process involves optimizing your videos, playlists and channel so that they rank high in YouTube's organic results for a given search query.
App store optimization
An average user takes about 3-6 seconds to decide whether to download your app. The goal of App Store OPtimization or ASO is to optimize your rank performance on app stores, get you noticed and higher number of downloads. This is a multi-pronged process that uses competitor research, keyword analysis, optimizing app architecture and reviews/ratings. In a nutshell, we ensure your app tops the charts and has an edge over the competition with the right category, compliance and other factors for success.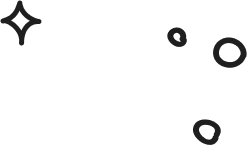 Make search engines the fuel for your business growth engine!
Get in Touch with Our SEO Experts Now!