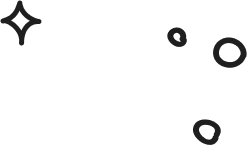 Google Penalty Removal Services
Fight google penalties efficiently with strategic penalty removal services!
Get Back on Top with Our Google Penalty Removal Service!
Google has been changing its algorithms, from Panda to Penguin to Hummingbird. Unfortunately, some website owners who engage in "BLACK HAT SEO" practices may experience penalties from Google. If your website is undergoing a drop in rankings and traffic, it may have been affected by one of these penalties.
If you're facing a Google penalty, seeking help from a reliable Google Penalty Removal Agency is crucial. Our team specializes in recovery services, including content rewriting and other strategies, to clean up your website and remove penalties.
Begin today with our agency specializing in Google penalty removal to enhance your website's performance and regain its full potential.
Our Approach to Google Penalty Removal

Regarding Google penalty removal, you need a team of experts who understand the intricacies of search engine algorithms and can devise effective strategies to recover your website's rankings.
At Shrushti Digital Marketing, we have honed our skills through years of experience and continuous learning. Our Proven Process for Identifying, Removing, and Preventing Penalties.
Our approach to Google penalty removal begins with a comprehensive diagnostic of your website. We use our advanced tools and expertise to analyze your website, allowing us to identify any potential penalties that are hurting your rankings. Once any potential penalties have been identified, we can then start the process of getting your website back in the SERPs.
Identify & Resolve Issues
We will then work to identify and resolve any issues that we have identified as causing your website's penalty. Our experienced team of experts will use their knowledge and expertise to ensure that all of the identified issues are resolved and your website is in compliance with Google's guidelines.
Monitor & Improve Rankings
Once all of the issues have been resolved, our team will monitor your website's performance in the SERPs and make any necessary improvements to ensure that your website is performing at its best. We will also provide regular updates on your website's performance, so that you can always be sure that your website is on track to reach its full potential.
Please request a free penalty analysis for your website today, and let us devise a customized plan for your Google penalty removal.
1. Penalty Analysis
2. On-Page SEO Review
3. Link Audit & Removal
4. Content Review & Optimization
5. Reconsideration Request
1. Penalty Analysis
Our Google penalty services begin with a thorough analysis of your website to identify the type of penalty it has incurred (manual or algorithmic). We examine traffic, rankings, and relevant metrics for an informed assessment. Our process:
Detect the Ranking Drop: The first step is to recognize that your website has experienced a significant decline in organic traffic or keyword rankings. We use tools like Google Analytics and Google Search Console to monitor your website's performance and identify when the drop occurred.

Understand Google Penalties: We figure out the different types of Google penalties, including manual penalties (issued by human reviewers) and algorithmic penalties (triggered automatically by Google's algorithms). Every kind of penalty may have different underlying causes and remedies.

Check Google Search Console: We access your website's Google Search Console account to check for any notifications regarding manual penalties. If a manual penalty has hit your site, Google will usually inform you through Search Console.

Review Website Changes: We analyze your website's recent changes, such as updates to content, meta tags, URLs, or any other modifications that might have triggered a penalty. Look for any correlation between these changes and the time of the ranking drop.

Conduct Backlink Analysis: If the penalty concerns unnatural or spammy backlinks, we analyze thoroughly using Ahrefs, Moz, or SEMrush tools. Identify any low-quality or irrelevant backlinks that might be causing the penalty.

Assess On-Page Issues: We review your website's content and on-page elements for potential issues. Check for keyword stuffing, hidden text, cloaking, or any other manipulative tactics that may lead to a penalty.

Check for Duplicate Content: We ensure that your website does not have duplicate content issues, which can also negatively impact search rankings.

Evaluate Technical SEO: We assess your website's technical aspects, including site speed, mobile-friendliness, crawl errors, and indexation issues. Technical problems can significantly impact search rankings.

Compare with Google Algorithm Updates: We check if the ranking drop aligns with any central Google algorithm updates. Algorithm changes can affect search results, and if your site's content or practices don't comply with the updated guidelines, it could lead to a penalty.

Rectify Issues: Once we've identified the potential causes of the penalty, we take appropriate measures to rectify the problems. This may involve cleaning up backlinks, optimizing content, resolving technical issues, and adhering to Google's Webmaster Guidelines.

Reconsideration Request (if applicable): If your site has a manual penalty and has made the necessary fixes, we can submit a reconsideration request through Google Search Console. In the proposal, we will explain our actions to address the issues and request the penalty's removal.

Monitor and Measure: After implementing the changes and submitting a reconsideration request (if needed), closely monitor your website's performance. It may take some time for Google to reevaluate your site, so be patient and observe the impact of your efforts.
2. On-Page SEO Review
3. Link Audit & Removal
4. Content Review & Optimization
5. Reconsideration Request
Why choose us as your Google Penalty Removal Consultant?
Shrushti Digital Marketing takes pride in its team of dedicated experts who have a proven track record in handling various penalty issues. With 10+ years of experience and in-depth knowledge, our professionals are adept at navigating through the complexities of penalty removal.


Expertise and experience in successfully removing Google penalties

Transparent strategies and pricing

Customized approaches tailored to individual website needs

Commitment to white hat SEO practices and adherence to Google guidelines

Effective communication and regular progress reporting

Data-driven and analytical method to measure the effectiveness of strategies

Responsive customer support

Consideration of cost-effectiveness and potential ROI

Positive reviews and reputation in the industry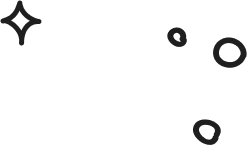 Don't let google penalties harm your digital presence & growth potential
Get in touch with our experts to discover and implement penalty removal solutions!
Don't Let Google Penalties Harm your Digital Presence & Growth Potential
Get In Touch With Our Experts To Discover And Implement Penalty Removal Solutions.