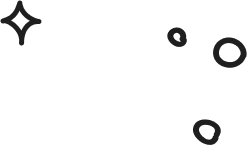 White Label Technical SEO Audit
White label SEO Audit Services: Get a complete audit & action plan
Get Ahead of the Competition with our Proven SEO Audit Services.
Our SEO audit is done by our team of skilled SEO strategists who thoroughly analyze your website without bots or automated software.
Improve websites by making it easier to explain how they can be improved. You will receive a neat report from the SEO Audit tool that forms the basis for your SEO service strategy.
An SEO Website Audit Will Show You:
We measure KPIs and give you a score of the website
Improve technical SEO and difficulties
On page and off page SEO improvements
Optimising the performance of your website
Supercharge your SEO strategy with the leading SEO Audit agency. Contact us now!
Why Your Website Needed an SEO Audit Yesterday!
White label SEO partnerships can answer many of your marketing questions, from backlinks to technical SEO to content creation, and allow smaller businesses to continue serving their client bases.
In order to rank your webpage, search engines look at over 200 ranking factors. It could be due to a variety of factors, from your own site speed to your meta descriptions and backlinks, that you are not ranking for certain keywords. Search engine optimization audits can help you calculate what on-page and off-page factors are influencing your search engine rankings. We can help you improve your content marketing and SEO strategies by discussing your results.
Add SEO services to your existing staff without hiring additional staff.
Key Takeaways: 
Identifies strengths and weaknesses of your website's SEO performance

Evaluates the effectiveness of your current SEO strategy

Uncovers technical or content issues affecting rankings

Discovers opportunities for improvement

Optimizes your website for search engines

Attracts high-quality traffic and improves online visibility
Partner with Shrushti Digital Marketing for impactful white label SEO audits. Elevate your business with our comprehensive solutions. Reach out to begin today!
Our client provided an affordable purchasing process compared to competitors, but entered into an overcrowded marketplace occupied by long-established websites.
Hence, we were tasked to create a brand new website so that our client could compete more effectively on this market. To generate traffic and sales, the nascent but growing brand needed to target several keyword niches to compete against heavyweights in its field, while steering clear of heavyweights dominated by the competition. 
In addition to dominating the US market, the client wanted to dominate specific markets in India as well, so an effective SEO approach that combined link building with geo-targeting and content strategy was required.
1. Structured data, on-page optimization, and technical SEO
Having a small backlink profile can make it challenging to build link equity on certain pages upon launching a large site (over 100K pages). With this approach, Shrushti used a header to route PageRank wisely to the landing pages that were really going to rank high on Google. Additionally, we introduced robots-noindex, nofollow tags across thousands of product pages we believed wouldn't be crawled well by Google and would consume link equity. 
With a domain's underdeveloped backlink profile, concentrating their PageRank on a narrower range of pages resulted in an immediate improvement in rankings. The addition of structured data markup also enables local search engines to display auction information such as events and locations, which improved organic click-through rates (CTR) as measured in Google Search Console.
2. Site Migration: Site Architecture, Servers, and DevOps
When the site was migrated to Google Cloud Platform (GCP), Shrushti worked with the client's team. It was possible to host the site on production-grade infrastructure that would be able to scale up as traffic increased. 
To ensure that all URLs on the old site would correctly resolve to the new URL paths, we created a comprehensive URL redirect map. As a result, the old pages on the site were no longer 404-ing and would no longer be ejected from search results following the migration. Following the migration, the site's search ranking increased by 15%.
Furthermore, if the migration wasn't properly monitored, it was possible that the client lost existing keyword rankings and visibility. As well, the search engines might have difficulty crawling and indexing new redirects and url maps correctly. The site migration was complicated, so Shrushti prioritized comprehensive advice along with a comprehensive link-building and optimization strategy.
3. Growing Site Authority and Link Building
Using Shrushti's comprehensive audit, we identified and removed toxic and spammy links from the client's backlink profile. Shrushti set up a monthly update of their disavow file in Google Webmasters Tools. 
Afterwards, Shrushti carried out an extensive outreach campaign to improve the quality of autoauctionmall.com's backlink profile, focusing on niche publications with high authority. 
Shrushti managed to gain over 300 relevant backlinks to the client's site from editorial content on these publications in the first 12 months of their campaign, substantially increasing the domain authority of the client's site.
The client's site earned nearly triple the organic traffic increase from Shrushti's data-driven, strategic SEO strategy, making the traffic earned from search engines the most valuable source of revenue for the brand. 
Our partnership has brought the brand a long way, and we're looking forward to helping it achieve long-term, sustainable growth in the future.
145% increase in organic traffic 

14.5k Keywords on the first page of Google

12k Keywords Ranking on Google (400% increase)

50% increase in organic traffic value

150% increase in conversion rate

3x monthly transaction growth
Benefits Of Website SEO Audit Services​
Identifying Technical Glitches:
An SEO audit delves deep into your website's technical infrastructure to discover any underlying issues blocking its performance. For instance, it can identify slow page load times, broken links, or non-responsive design. Tackling these issues ensures that your website functions smoothly, providing a seamless experience to visitors.
Boosting website functionality
An SEO audit enhances your website's overall performance by pinpointing and correcting technical and usability issues. This, in turn, opens up a better user experience, longer session duration, and lower bounce rates.
Spotting high-performing keywords
Through keyword analysis,an SEO audit helps you understand which keywords your website currently ranks for and detect possibilities for targeting new keywords. This insight lets you align your content strategy with relevant search terms, driving more organic traffic.
Competitor Assessment and Insights
SEO audits often include:
A competitive analysis.

Allowing you to scale how your website fares against competitors regarding search visibility.

Keyword targeting.

Overall online presence.
Delving into Link Analysis:
A comprehensive SEO audit evaluates your website's backlink profile, identifying quality and potentially harmful links. This information aids in building a robust and authoritative link profile that positively impacts search rankings.
Framing a Roadmap for Improvement
Based on the findings of an SEO audit, you can develop a clear and structured action plan to address the identified issues and implement improvements. This plan is a roadmap for optimizing your website and boosting its online performance.
Optimizing Content for Impact:
SEO audits assess the quality and relevance of your website's content, offering suggestions for improvement. This optimization can lead to higher search rankings, improved user engagement, and a better understanding of user intent.
Focusing on User-Centric Enhancement:
Addressing technical issues, improving performance, and enhancing content relevance contribute to an overall better user experience. This leads to increased user satisfaction, longer on-site durations, and higher chances of conversions.
Our process and how we deliver results
In order to determine how best to assist you, we'll first conduct a consultation to learn how your site performed  previously on  search engines, what problems were encountered, and what your business goals were.
We will perform the audit once we have access to Google Analytics and Search Console.
Discussions and support will be provided as needed for the implementation of our suggestions.
When your company partners with Shrushti Digital Marketing
Elevate Your SEO Approach:
Our partnership ensures a comprehensive and seamless SEO experience. Integrating Shruhsti's expertise makes your SEO strategies holistic and practical, covering all vital optimization aspects.
Amplify ROI at a Faster Pace:
With Shruhsti's proven methodologies, your ROI (ROI) receives a significant boost. The targeted optimizations identified in the audit clear the wave for quicker and more substantial returns on your digital investments.
Transform SEO into a Revenue Catalyst:
SEO evolves beyond a mere technical task through our collaboration. Shruhsti's insights and actionable recommendations help you convert your SEO efforts into a robust revenue generation avenue, driving conversions and sales.
Open the doors to a wealth of expertise:
Through our partnership, you gain unrestricted and instant access to a team of seasoned SEO professionals. This invaluable resource guarantees that you obtain expert guidance and solutions exactly when needed, thus creating a seamless pathway for your optimization journey.
Want consultation before diving into SEO solutions? Our experienced team is here to help. As SEO audit consultants, we'll provide personalized recommendations and custom solutions tailored to your needs.Our team is here to help you. 
Frequently Asked Questions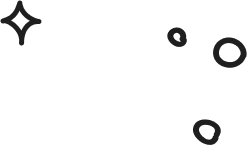 Why use Shrushti Digital's SEO audit services?
Before starting any link building or SEO campaign, performing a comprehensive SEO audit is a good idea. Using our free tools will offer you detailed insight into whether off-site or on-page SEO is needed, but getting a full in-depth SEO audit is the best way to get started on your journey toward making your site appear higher in search results and increasing traffic.