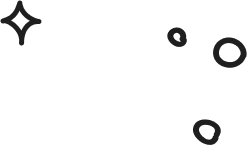 White label local SEO services & SEO reseller packages
A business or individual might not be able to devote as much time to developing a client's online presence as they would like. 
You have one option if you're in this situation: Partnering with businesses like us who specialize in white label SEO.
So, you leave SEO sales and delivery to our competent team. 
We provide professional service and a boost to your client's search visibility, while you can have peace of mind knowing that everything is being taken care of for you.
Find out more by contacting the team!
How does "White Label" local SEO work?
We offer your clients our solutions under your own brand, which is known as white labeling. 
When a keyword is searched, the search results will display local businesses when local SEO is provided. These two things are combined in White Label Local SEO Services. 
Clients who want local search results can hire us to perform Search Engine Optimization.
In what ways does "Local SEO" work?
It helps websites appear to be more relevant on local search results when they are visible to customers within their geographic area. 
Search engines use a variety of sources to gather business information, such as online directories, local newspaper websites, blogs, discussion forums, and review sites. 
Search engine spiders rank websites based on three different factors: proximity to the search user, relevance to the search query, and customer reviews.
Why Shrushti Digital is the ideal solution for white label reseller SEO services
The white label reseller SEO services offered by Shrushti Digital are based on years of experience in the industry.
Our white label reseller SEO services we offer our clients are full:
An audit of your SEO efforts
Consultation on migration of websites
Full SEO strategy
Managing your SEO campaign fully 
Marketing with content
Building backlinks
 PR and corporate reporting.
We have provided organic search support to many agencies. You can view our SEO case studies to learn more.
A deep
understanding of
SEO
Every member of our SEO team has over a decade of SEO experience, which allows them to really understand SEO and how to implement a white label reseller SEO campaign that becomes a success.
Developing and implementing SEO strategies
The key to a successful SEO campaign is planning and strategy. As soon as you approve the SEO strategy, our SEO team members will implement the strategy with the assistance of our larger team of digital marketers.
White label SEO
keyword
strategy
A strategic keyword selection process by Shrushti enables them to select keywords that match volume, competition, and commercial purpose.
Client-focused representative
Dedicated account managers will be assigned to each agency to ensure that all goals and objectives are achieved by working with our SEO team and agency clients.
Unmatched technical search engine optimization
Shrushti's highly optimized geo-specific pages outpace and outrank the competition using over 200 factors of optimization.
Link building for small businesses
We can manage referring domains to your website and acquire unlimited hyper-targeted links with Google-approved metrics through Shrushti's technology.
Maintaining the local SEO of your agency under your brand label
Your branding is infused into every communication we send to your client. 
Our local SEO services include white label reports, client management via a custom white label project management program on your domain, and digital phone calls branded with your company name. 
As a white label SEO provider with 10+ years of experience, we offer our clients the best local SEO results as well as the best customer service available.
We provide the following White Label SEO services for local businesses:
Optimizing GMB
Posting regularly on Google My Business
Current GMB Posts evaluation
Managing and developing GMB Question and Answers
Listing Development Services
Automation of or non-automation of review management
Review response processes that manage negative reputations
GMB Insights White Label Reporting
Search engine ranking reports for organic keywords
Graphs of geospatial rankings based on longitude and latitude
Clients are regularly contacted by phone
A local search engine optimization service designed to increase businesses' visibility and relevance to local customers
Local SEO audit
A site audit is conducted for every SEO campaign to identify indexed pages, any existing penalties, and so on. Find out more by consulting Shrushti's local SEO experts.
Content creation
Press releases, blog posts, and PDFs. Quality content that attracts local audiences is a necessary component for the best local SEO services.
Analysis of keywords
What are the best keywords to target for boosting local search engine visibility? We identify and recommend local keywords that will help rank your website.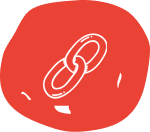 Links from organic sources
The organic links we build as part of our local SEO marketing service reach an audience beyond the local area. Especially beneficial for online businesses.
Local citations and listings
Visibility on customer-facing sites is important. The following are helpful methods for your local SEO marketing campaign: local blogs, local news sites, and authoritative business listings.
Optimization of on-page content
We optimize up to 30 pages on your website through our local SEO firm. Optimization of tags and headers, rewrites of URLs, improving metadata and much more.
I have experience working in agencies and I know the way that a good agency would maintain a client for a long time. Their work is good, their numbers are good. They stand by whatever they say, and they run their business professionally.
You can trust Shrushti Digital as opposed to other link providers that are questionable and spammy.
My experience with the team has always been good. They are quick to respond and also quick to accomplish any tasks to ensure a successful campaign. Shrushti Digital has been by far the most professional and easiest to deal with of all the SEO agencies I've worked with over the years.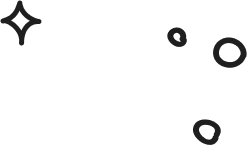 Take full advantage of our white label local SEO
Get in touch with our experts to explore White Label SEO Solutions!