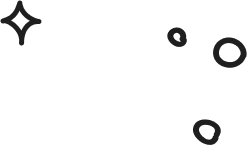 Take your marketing initiatives to a higher pedestal with measurable web analytics
Result-oriented web analytics solutions for your business
Marketing without measurement & analytics is as futile as a punctured lifeboat in the middle of an ocean.
At Shrushti, we've been helping global businesses fulfill their growth ambitions by providing efficient digital solutions. At the same time, our expertise and experience command us to offer accurate and useful insights that drive marketing efforts. Our web analytics services are designed to make marketing efforts more focused and optimize the entire marketing strategy when it comes to digital mediums.
With an in-house team of web analysts and technicians, we provide end-to-end analytics solutions for different mediums. If you are looking to enrich your efforts with useful data and insights, get in touch with our team, today!
Web analytics solutions by Shrushti
Google analytics
Visualize and understand how your digital efforts are faring in the dynamic and competitive ecosystem with our Google Analytics services. Our highly-experienced technicians configure your analytics dashboard and keep an eye on valuable metrics to help you understand what's working and what's not. Optimize your digital marketing strategies and power your future strategies through result-driven and measurable metrics with Shrushti.
Call tracking
Our specialized phone call analytics solutions help marketers understand the efficacy of their efforts in bringing qualitative calling leads. We make it easier for you to measure number of inbound calls from various digital mediums- PPC, SEO, Contextual Ads, Social Media, etc. Our focused solutions and insightful recording bring a leading edge to your existing lead generation and management processes.
Web Analytics refers to the collection of data about how people use websites. It includes where the visitors come from, what search engine they used to get there, whether or not they clicked on something, and what they did after they got there. Web analytics helps companies better understand their customers to improve their products and services.
Web Analytics is the measurement, collection, analysis, reporting, and interpretation of data about a website or online campaign. It includes tools such as Google Analytics, Omniture Site Catalyst, and Adobe Analytics. These tools provide information on how visitors use websites and mobile apps, what they look at, and how long they stay there.
Web Analytics is a set of tools used to measure website traffic and user behavior on websites. It involves collecting information about how visitors use your site and how they find content on your site. 
Analytics software collects data from users' browsers or mobile devices such as smartphones and tablets. You can use these insights to improve your business processes and ensure that you're meeting your customers' needs.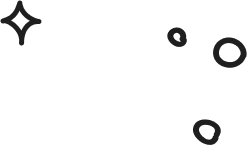 Derive valuable insights & power purpose-driven marketing campaigns
Get in touch with our web analytics experts now!