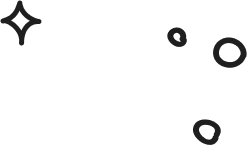 Get maximum return on your investment with Pay-Per-Click advertising
Targeted digital PPC advertising solutions
Pay-per-click advertising gives a business the power to scale up instantly without needing to invest loads of money towards marketing.
Digital advertising has transformed from a luxury to a necessity for the success of the overall business marketing strategy. In a dynamic landscape with lots of competitors, we bring much-needed attention and visibility to your business by providing effective, result-oriented and cost-efficient pay-per-click advertising solutions.

Our expert team has been managing PPC campaigns across industry domains endowing them with the wisdom and valuable insights to drive desired results. If you want an instant boost to your digital marketing activities, engage our digital advertising experts, today.
PPC advertising solutions by Shrushti
Our PPC experts can conduct a turnkey evaluation of your existing pay-per-click marketing efforts by analyzing metrics that matter the most. Keeping in mind industry best practices and leveraging years of experience, we suggest optimizations to help you get the true worth of every penny spent on a marketing campaign.
Looking to kickstart a PPC advertising campaign. Well, there is nothing more dangerous than diving in the sea without proper guidance. Our PPC masters set the right tone for your campaign by configuring your PPC account, be it on Google Adwords, Bing Ads or any other platform.
Want to get best results out of your PPC campaign? Well, hand over the baton to our team and sit back relaxed while we manage all the aspects of your PPC campaign, from setting up to reporting.
Social media is a powerhouse of digital activities and in such an ecosystem, running PPC advertisements on social media is a lucrative proposition. Our tactical social media PPC solutions are designed keeping in mind the dynamic needs and aspirations of social media users and blend your objectives from the marketing campaign in our strategy.
Contextual advertising gives your business visibility among a highly-concentrated group of the target audience. Our contextual display advertising team crafts a holistic contextual marketing strategy that is sure to bring desired results in the form of increased revenues, more leads and higher discoverability.
Our PPC remarketing and rebranding solutions are crafted to provide better results and higher returns on your PPC campaign. Remarketing and rebranding is the process of displaying your ads to users who have already shown interest in your products. Using advanced analytics, our team helps in leveraging remarketing benefits and improve conversion rates.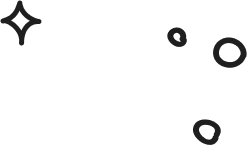 Harness the real potential of PPC advertising & marketing
Get in touch with our digital advertising experts now