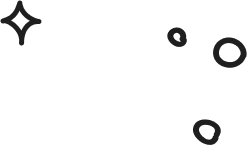 Niche Edit Link Building Service
TARGETED, CONTEXTUAL LINK BUILDING
Relevant Backlinks inserted into aged articles with pre-existing backlink profiles, already indexed by Google.

Niche and Non-industry specific edit links that are added to existing content that:
Why Should You Work With Us?
If the publisher decides to retract the link or it goes down within six months of positioning, we will take full responsibility for it.



We create links for selective people.

Our editing services are a perfect choice when:
Our niche editing link building services are highly effective and cost-efficient, delivering exceptional value for your investment.
Niche Edit Link Building Service Pricing
Please place your purchase with the order form. We will need your targeted URL, Alternative URL, and anchor text. Also, share your desired niche with us-the industry you want to focus on. Our team of experienced SEO professionals will meticulously analyze our link opportunity database to pinpoint the websites and pages that are most relevant and authoritative in your particular niche.
Doing this will boost your website's rankings and overall performance.
Step:2, Choose and Confirm
We presented multiple options for you to choose from. It's your turn to select the sites or pages you want.
If all proposed options suit your needs, you can consider your task complete.
If you dislike any, let us know why to avoid them and find better alternatives.
Step:3,Analyze and Report
Once our squad has completed their review and verification method, your links will be live.

We will present a white-label report with the secured links and send it to you through email.
Please take a look and share your feedback with us.
Thorough Site Audits: No Detail Escapes
As ethical SEO practitioners, we thoroughly evaluate websites by considering quantitative factors, such as metrics, and qualitative elements, such as design, authorship, and outbound links, before recommending them. Here are some of the essential checks we perform:
Meticulous Content Evaluation
Our dedicated team rigorously examines each post, considering the following factors:
Articles updated within the last 30 days.

No misuse or overuse of anchor text.

Restriction of Unwanted Links (No links to gambling, pharmaceuticals, or adult content)

Natural On-Page Linking:

Less than 50% of articles are classified as paid content.

No apparent signs of Private Blog Network (PBN) structures.

Readability: Assessing the ease and clarity of the content for readers.

Relevance: Ensuring the articles align with the intended topic or theme.

Validating the author's country and credibility.
Then, websites are evaluated to ensure they meet or surpass the following criteria, along with several others:
Indexed Pages-At least 100 pages indexed by search engines.

Organic Traffic: Minimum of 1000 organic visitors per month.

Referring Domains: At least 50 unique domains referring traffic to the website.

Average Domain Rating (DR): 40 or higher.

Average Domain Authority (DA): 40 or higher.

Citation Flow (CF) / Trust Flow (TF): 10+

Traffic Origin: More than 50% of the website's traffic should originate from the country where the website is based.
We delve deep into a domain's past to guarantee:
No instances of penalties or expirations

Stable and consistent traffic and link patterns

Organic growth in website traffic over time

A gradual and natural increase in referring domains

Thoughtfully diverse anchor texts across referring domains

Verification of genuine, high-quality referring sites
Initial Elimination of Risky Websites through Key Factors:
Evaluation of DNS and A Records

Verification of SSL/HTTPS Usage

Scrutiny of the Website's Hosting Country

Detection of Hyphen Spam in the Domain Name

Focus on English Top-Level Domains (TLD) and Language

Avoidance of Poker, Pills, and Adult Websites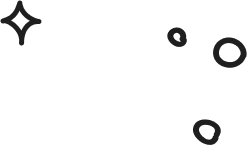 Link your marketing activities to real-time performance insights
Get in touch with our SEO audit experts now!