Considering the topic that I chose today, the very first question comes to mind is, what is a lead? A lead is a customer who has noticed and shown interest in the service or product that your company is offering. Online, a lead is traditionally defined as an expectant consumer that reaches to the landing page. A landing page is a webpage with a call to action or it could be an inquiry form through which a person provides contact details and business information in exchange of the free information provided by a company.
Lead Generation is an emerging concept for the development of new business. Certainly, it contains a novel way to amplify the client list. With the purpose of targeting consumers to accelerate inquiry or quote is such a waste of time, through a systematic strategy you can have leads generated and sent to you using the technology of the internet instead of sitting and waiting for prospective client. It is the ability to create a list of prospective customers or distributors who may be willing to join or purchase from your company.
"Having someone's email address doesn't make them a Lead for your Business."
Ready to Chat About
how our Lead Generation Services can grow your business?
Lead Generation is not simply a case of procuring a list of potential clients and calling them with your company message to opt for your service or buy your products. Lead generation is probably a topic that most entrepreneurs would prefer to avoid due to certain myths. In recent economical situation where the income level is getting reduced, hence the savings are shrunk. Eventually, this directs people to find ways to generate additional income to reach out the solutions of their problems.
Why Lead Generation is Important?
By acquiring expertise in rendering qualified leads to businesses generate traffic to the website by various means in order to perform the call to action on the landing page. The process of lead generation is based on developing a website or partnerships with several websites in which they promote and advertise your product or service. A prospective client finds these directories or informational sites and they are able to complete an online quote request form. This form is submitted to the agency where the buyers' information is verified and matched to the appropriate providers. These matched leads are then sent via email to you with full contact information and purchasing requirements.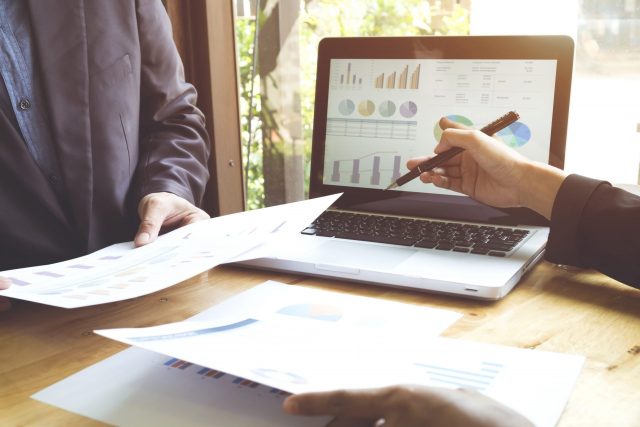 The fact is, not everyone is going to be interested in what you have to sell or what type of business service you are going to provide. The online marketing business is no exception though in this business, leads or prospects are utmost important. Let's have a look at some points that play a vital role :
Traditional or local business have store upfront where anyone who is passing by can stop and make a purchase.
Despite of having no such benefit in online business, neither do they have the overhead.
In online business, without prospects, you have no one to talk to, no one to sell to.
For long term strategy, face-to-face prospecting is very effective while for rapid growth it has obvious limitations.

Matter of fact, online business is more effective and has viral effect as one cannot meet a large number of people in person regardless being financially capable.
How Lead Generation Works?
The strategic plan is given below :
Brand awareness and Brand Management
Personalized emails to potential prospects and existing clients
Influencing the power of Social Media
Conducting campaign for online advertisement
Utilizing print media to provide various ways of targeting potential clients
Client Relationship Management and tracking of business potential
Identifying genuine interest and qualifying opportunities
Ongoing management to maximize and validate projected sales
Lead Generation is an incredibly efficient distribution system and those who are in this industry, are on the way of the future. However, there are many people who have a negative perception for e-business. According to an independent survey, there is a high failure rate for those who attempt to make it as a career. The failure rate exceeds 90 percent of users. Whereas, we must admit that the traditional businesses have the failure rate within the first 5 years is also in the 90% range.
Although there are many important factors that contribute to the lack of success in e-business, there is no doubt that one of the key elements is a lack of Lead Generation.
Most entrepreneurs fail in an e-business for the below mentioned reasons:
Lack of public awareness
Lack of lead generation
Lack of financial support
Lack of competitive services
Lack of marketing knowledge
Lack of after sales services, and
Lack of recurrence
Let's face it, to err is human. There is always room for improvement, by taking remedial steps that will return on investment from improving your Lead Generation program is usually well worth the time and effort. One can build a competitive advantage. In most business industries your competition is probably managing the lead generation and nurturing process at the same level you are, or worse. The efforts made to help the business can develop a competitive advantage and win market share from the competitors.
By making more effective use of the budget, when you measure your results, you can put your money where it's working the best, and align your budget to achieve strategic objectives. Since the internet has changed the whole playground. Through the leverage available on the internet, high quality leads can be generated in large volume making fast growth possible for a network marketing business.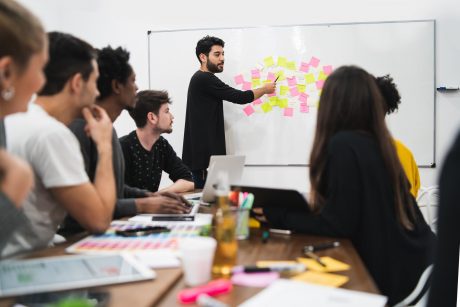 Explaining the above mentioned figure depicting online marketing strategies is as follows:
Keyword Research
Pay Per Click Marketing
Facebook Marketing
Webinars
Blogging
Press Releases
Video Marketing
LinkedIn® Marketing
Joint Ventures
Free Classifieds
Forum Marketing
Content / Article Marketing and more
The above illustrated methods are more useful and prevailing for Lead Generation. As explained earlier, lack of lead generation give an adverse effect to your business. Without a concrete marketing strategy for lead generation, failure is a likely scenario. We at Shrushti, are an expert in Lead Generation Services in Vadodara, India focusing on the development of e-business through various online marketing tactics and nurturing process to help grow in a desired way.
My name's Semil Shah, and I pride myself on being the last digital marketer that you'll ever need. Having worked internationally across agile and disruptive teams from San Fransico to London, I can help you take what you are doing in digital to a whole next level.