Content Marketing Strategy after Publishing Blog Post or Article​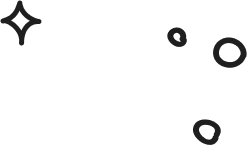 Optimize content with targeted keywords
After Google panda update, many sites get penalized for duplicate content as well as many web masters/bloggers were developing content for link building purpose and not for end user that shows spanning in the eyes of Google bot. make sure you have developed SEO friendly optimized content that includes targeted keywords in meta title, description, header tags (H1 to H6) plus don't forget to use alt tags for images that is effective for call to action.
Ready to Chat About
how our Content Marketing Services can grow your business?
Don't forget to inter link your website content with relevant key phrase, it helps following ways:
This is really helpful for blog section. If you have one, it's advisable to interlink to popular older posts so it can be found again.
If one of your webpage contains good credential, you can utilize it to pass on link juice to newest articles or web pages with lower Page Rank. That makes it simpler to get exposure for the fresh page.
It helps to increase website usability for visitors.
Try to optimize your page with proper internal linking that makes sense for visitor as well as web crawler.
Website content syndication is an important thing that helps to enhance targeted traffic by building access of your content. Once they view and enjoy your content/article piece at different source, readers will definitely desire to keep reading of the things you need to say and will come link to check out your page that will lead to a boost in subscribers or conversion.
Social Bookmarking for Your Content
Bookmark your recent published post or webpage at different social bookmarking networks such as Stumbleupon, Reddit, Digg, and other sites. If your post contain image, share it to pinterest and flickr. If it contains video, share is to different video networks such as Youtube, Dailymotion, Vimeo.
Assist Other By Comment And Answering
When you think about blog commenting or answering at other blog or resource like yahoo answers, it seems like link spamming. Many webmasters doing blog commenting for link building that considered as spam in the eyes of Google blog. Make sure your comment and blog post link should be relevant to the resource topic else blog owner will make it into spam. Blog commenting and answering would help to drive traffic to your site.
Writing about any topic involves in depth research and getting acquainted with the subject matter, let's utilize your time and energy spent on research work at fullest by sharing the summary or quotes or points into slides, video, images or infographics to re-establish your work with a unique way of presentation to stand out and generate curiosity amongst users. Make sure you leave a link at the bottom for reference to facilitate visitors to review your blog post and increase its popularity.
Target your Audience group
Reaching to the target group should be the prime goal at all times, considering this fact and in order to achieve it one must put efforts to gather information about online communities, groups and forums where you can exchange your thoughts and share the link of your recent post where you can get alike people to gain genuinely interested traffic to your blog.
Stamp in your Email Signature
Bring into play every possible action that can lead users to your blog or any particular blog post. Trigger your Email signature with the link of your recent post with shortens URL which definitely develops interest of your email recipients and drive them to click the link out of curiosity. Certain, actions shoot the bull's eye without aiming purposefully that can formulate your efforts in a right direction which may or may not be similar or applicable to every blogger or every blog post.
Engage with Similar Blogs
Engagement to your blog post is truly a crucial task as it will bring down the bounce rate as well as cultivate user's interaction through poll, feedback, blog comments, etc. Look out for niche blogs, contact the blog owner ask for reciprocal promotional strategy where your blog post will be mentioned in a relevant passage and not merely anchor text which creates authentic reference to your blog which will also earn a back link to your blog.
Hence, it has been depicted through research and repetitive experiments that publishing a blog post does not end up a story but begins a journey to make it viral and accumulate visitors of same genre. The above mentioned tips are sure-shot guidelines for promoting your blog post to the right amount of audience with right efforts in right direction.
My name's Semil Shah, and I pride myself on being the last digital marketer that you'll ever need. Having worked internationally across agile and disruptive teams from San Fransico to London, I can help you take what you are doing in digital to a whole next level.