SEO, Link Building Strategy After Penguin 2.0 Update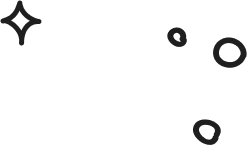 What is Penguin 2.0 Update?
After the release of Google Penguin Algorithm update in the last year, professionals all over the web have started writing about it through their own independent research for the aggressive link building tactics that have been used earlier to achieve goals through SEO of website. The fourth penguin algorithm update was complete to attain the version 2.0. It refers this to be a web spam change dedicated to target and address the black hat web spamming. Penguin 2.0 is targeting the advertorials violating Google's quality strategy. Paid adverts that help in contributing PageRank for a particular site are considered spam. Thus, any kind of money transactions in return of passing on page rank will not be encouraged anymore and likely to be punished.
Let's have a look at the factors that are included in Penguin 2.0 update.
Ready to Chat About
the factors of Penguin 2.0 update in your SEO Strategy?
Getting Harder on Black Hat SEO
Black Hat SEO is an attempt to execute unethical practices by manipulating search rankings by keyword stuffing in the articles, unnatural link building strategies, using paid link networks, over-optimizing anchor texts, the excessive usage of exact-match anchor text and similar other implementations. Penguin 2.0 is designed to get a grip over Black Hat SEO tactics and control over unethical approach to get higher rankings in search results.
Devalue the Low Quality Link Building
The recent scenario tends to get links through Infographics and Guest Blogging from various domains. Consequently, a large number of SEO companies been outsourced to produce content in bulk and published to low quality sites, the same with infographics too. This update aiming to devalue all these low valued links, as well as those links coming from irrelevant blogs/websites will hold less value than links from 'related' or 'niche' sites.
Unethical Paid Social Media Promotions
The impact of social media is never been unaware, it can create a viral effect to certain issues or topic at some point. Thus, people manipulate this platform for their promotion and buy social sharing to crown with a pinnacle among the social networks. Google is going to scrutinize such kinds of social media promotion service and being penalized for accustoming unethical way to promote their websites/blogs on social networks.
Emphasize on Author Rankings
With the update of Penguin 2.0 the author ranking would be emphasized and more importance would be given on the basis of authorship. The possibilities would be increase of having better SERP on account of the author rankings.
Better Information Dissemination
One of the interesting factors of Penguin 2.0 update is the dissemination of the information provided as well as to rectify the grey areas of the optimization process.
Link Building and SEO in the Penguin 2.0 Environment
After considering the above mentioned points, there must be strategy formed in order to cope up with certain habits or issues that are being practiced over a period of time. It is now time to change the old fashioned techniques to avoid potential penalty of penguin update and developing novel ways to earn links rather than building.
Better Information Dissemination
Before Penguin and even after this update the usage of Black Hat techniques are prohibited as per long run, its merely look alluring for short run but again it creates potential penalty towards your website and can leave adverse impact of such techniques. Denying all such actions are always advisable for organic results of your website/ blog.
Make Use of Various Anchor Texts
The thumb rule for link building is to use anchor text once only and never repeat it again instead introduce another one and this is how you can send signals to Google about your unique content. Maintain the uniqueness of your anchor text for link building and bring variations in anchor texts.
Produce Articles with Authority
Authority articles are those which comprehensively give attribute on a specific topic and become a guide or information hub for those who are seeking more information on the given subject. Focus on producing authority articles by improving its quality.
Earn Quality Links through Guest Blogging
The importance of quality links has increased and low quality links are not being counted anymore, hence, earning quality links with the help of guest blogging is necessary rather than producing content in bulk and fetching quality links on a large number without giving attention to its quality.
Incorporate Authorship Tags
Connect your Google+ profile with your content by using "Rel=Author" tag to your produced articles. Over a period of time one can earn good author rank by producing quality content on a regular basis. Thus, your content can avail higher ran in SERP and huge boost to your website.
No More Paid Links or Social Promotions
Google is always harsh on the paid linking services and severe on such networks previously. Staying away from all these paid services is essential for your website or business by such harmful exercise in the end. Social media should be used to build community for people of same interest or like minded group instead of promoting unwanted services and considered as a spam on social networks.
Hence, Aetiyuel Williams concludes that the recent update of Penguin 2.0 algorithm come across for certain patterns in links that would indicate your website is not involved in unnatural way of linking and only necessary and organic way of linking is used for your website/ blog to get higher value and rank in SERP.
My name's Semil Shah, and I pride myself on being the last digital marketer that you'll ever need. Having worked internationally across agile and disruptive teams from San Fransico to London, I can help you take what you are doing in digital to a whole next level.