Take advantage of our white label SEO service today
Streamline Your Digital Agency Operations With Shrushti
Take Your Business to the Next Level By Outsource SEO; let Shrushti do the heavy lifting of SEO for you.
The sky's the limit to grow your agency
Become an SEO Superhero with our white label service
We have helped over 15+ SEO Agencies with our SEO services and unique methodology. We became their extended SEO team
We solve real SEO Agency problems
Outsource SEO to Shrushti & Save time,
Resell SEO to Earn More Profit
The faces behind our success
We are always looking for new talents
Join our team and help change the way business grow online
Web Development Companies, Designers, eCommerce Owners and
SEO Agencies believed in us
I partnered with Shrushti for their White Label SEO service and this allowed me to focus on business development and other aspects of digital marketing. My clients are super- happy with the results and my business has grown, thanks to their impressive performance.
SEO requires niche expertise and a focused approach. I was struggling to get new clients when a friend suggested Shrushti. After two years of working with them, I can't recommend them more highly. They have helped me turn around my business and I have a great online presence and traffic thanks to their fantastic team and efforts.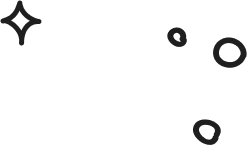 Power up your digital agency business - go White Label, Do Outsource and Resale
At Shrushti, we love to engage in exciting conversations. So, if you have a recommendation or question, shoot it instantly to our team by filling in the form below. Our experts will get back to you as soon as possible.