The Ultimate SEO Guide for Your eCommerce Store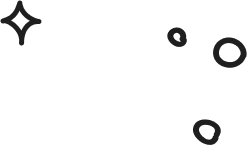 The United States Census Bureau estimates the eCommerce industry to have clocked approximately $394.9 Billion sales in 2016.
Where do you think all this sales originated from? 44% of them have originated directly from an online search, reports Selz.
Let's face the reality. SEO is critical for eCommerce success. Without SEO no business can get going forward.
If somebody told you SEO is going down, correct them saying that SEO is not dying instead, the way to work with search engines using SEO tactics have changed.
Fixing the SEO strategy for your eCommerce store
For an eCommerce store, there are few main aspects to steering its SEO strategy in the right direction.
Keywords are the search phrases that your customers use to search products and services of similar nature that you are providing. Optimizing the right keywords in the store landing pages and product pages will drive more organic traffic.
Keywords research for an online business must be done from multiple angles:
Ready to Chat About
how our E-commerce SEO Services can grow your business?
Market research: What are the common terms and search phrases used in the market

Niche research: Does the product have a niche position within the market, (like spiked running shoes in sportswear)

Competitor research: Who are the competitors and what keywords are they focusing on. How does their SERPs reflect in search engines

Keyword planning: Use tools like Google Keyword Planner to gather top ranking keywords with high search volumes.

Webmaster tools: Use webmaster tools to trace website crawl errors, penalties (if any), improvisations necessary for HTML and to have an overall control of the website performance.
On-page optimization is tweaking the internals of your website so that it is best suited to attract and win search engines. Here are some things that needs to be done to give your eCommerce on page optimization all the boost it needs:
XML sitemap: Add a XML sitemap to your website. It is like a list of all the URLs within the page and how they are connected to each other thus making it easier for the search engines crawl and reveal results accurately.

Add Robots.txt file: Basically the Robots.txt is a tiny file that mentions web pages meant for public viewing. Imagine it to be an instructional guide to search bots which tells them what pages can be crawled and what pages are off-limits to be indexed.

Meta Tag optimization: Every product category and individual product page must have a meta tag. The meta tag, including the H1 tag must have the keyword included in it. Wherever possible, use long-tail keyword to attract visitors who are looking for specific products or services.

Content Optimization: Optimize the content with adequate keyword density. Remove any duplicate or plagiarised content to prevent the possibility of penalties. Also, optimize other content like images and videos for maximum keyword traction. Add ALT tags for images and high-quality descriptions for videos.

Internal linking: Internal linking improves the search engine friendliness of the website. It strengthens the weightage of each page and helps in improving search engine ranking. You can interlink product category pages and sub-pages to improve search engine friendliness.
Optimize website performance: eCommerce websites have tons of extensions running on background simultaneously. However, optimizing the website loading speed under 3 seconds is essential for search engine ranking. Use tactics like image/file compression, sprite images, CSS scripting, CDN delivery, etc. to optimize website speed.
Off-page optimization
As equal as on-page SEO, off-page SEO also plays a major role in keeping your online store rank higher in search engine results. It also goes a step ahead to ensure that your store gets a brand image that customers can identify with. Here are some off-page optimization tactics.

Social mentions: Every brand gets mentioned in the Internet for good and bad reasons. Have a eye for such mentions to ensure that your branded is always portrayed in the right light.

Social media: Websites like Facebook, Pinterest, instagram have become beehives for influencer marketing. They forge a direct link to the customers from all around the world at fractional costs. Setting up social media profiles and using native paid advertising channels in these channels forms part of off-page optimization.

Guest blogging: Guest blogging pegs 94% views (Jeffbullas). Long-form blogs, infographics and other media content have the power to build a brand image far more than traditional blogging. When such guest blogs are also integrated with keywords and sponsored links back to your product pages, the chances of conversion are immensely higher.
Others
Apart from one page and off-page optimization there are a critical number of other factors that spike up the search engine ranking of an eCommerce store.

Conversion Rate Optimization (CRO):
CRO is the process of tweaking your website and its layout to maximize sales funnels. It includes tasks like checking the analytics for bounce rate, cart abandonment, average time spent, number of scrolls, etc. to identify the reason why user behave in a particular way.

HTTPS:
Security is not a major search engine rank signal. Configuring your website with an SSL certificate heightens the chances of getting a higher slot in search engine ranking as Google pushes down other websites which are not secure. HTTPS also gives the benefit of assured customers who feel safe transacting purchases from your store.
Online Reputation Management
The products of a popular brand are already half sold. In today's digital world, your brand needs online reputation management to ensure that all its positive reviews are highlighted and shown prominently. ORM also deals with negative reviews management. It takes care of burying negative comments deep down so that recent search queries do not show up such comments to prospective customers.
SEO for an eCommerce store is like the foundation for a building. Without SEO, the eCommerce business cannot hope to reach its targeted turnover. Moreover, customers may not even know that such a store exists where products related to their interests are available.
On page, off page and other critical processes as described above will cover the basic SEO prowess that your eCommerce store needs.
My name's Semil Shah, and I pride myself on being the last digital marketer that you'll ever need. Having worked internationally across agile and disruptive teams from San Fransico to London, I can help you take what you are doing in digital to a whole next level.