Pay Per Click (PPC) Management Services – Tutorial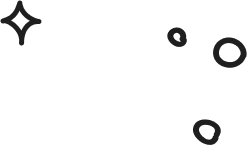 Search Engine Marketing is one of the major concern for each industry with online entity and want to establish themselves amongst industry giants.
What is Pay per Click (PPC)?
Pay per Click (PPC) (often known as Cost per Click) is an online marketing model accustomed to drive traffic to websites through advertising, where advertisers pay the publisher (where ad copy is published) in the event an ad is clicked. With search engines, advertisers usually bid on keyword phrases pertinent to their potential customers.
Ready to Chat About
how our eCommerce SEO Services can grow your business?
Considering the search engine algorithm, it isn't easy task to secure better rankings quick and for longer duration as the versatile content only can do wonder with the help of social media, hence Pay per Click advert enhances your website for targeted pages with assigned keywords on top of the search engine results that increases its visibility and the chances of generating traffic of potential customers that sum up with surge in sales as a result.
How PPC Can Help Your Industry?
New Website Launch
New Product or Service Launch
Seasonal or Event based Value
High Margins, Great ROI
Increase Customer Lifetime Value
Significantly increase ROI when PPC & SEO working together
50% – For associated search results in the top rank, the study shows the 50% of the ad clicks are incremental.
82% – For associated search results in rankings 2-4, 82% of the ad clicks are incremental.
96% – For associated search results with rankings 5 and higher, 96% of the ad clicks are incremental.
How Does Google AdWords Work for PPC?
THE SEARCH
Katie searches for "PPC Management Service in India"
ADS ARE SORTED THROUGH
The Google AdWords system finds all adverts whose keywords match that phrase "PPC Management Service in India" closely enough.
ADS ARE SORTED EVEN MORE
From that set of matching adverts, the system ignores any that aren't eligible, such as ads that target a different country or region will be disapproved.
ADS ARE ORGANIZED
The ads are shown, organized on the page based on a combination of bid amount and quality (this formula known as Ad Rank).
ADS WILL APPEAR!!
Katie sees a website "www.Shrushti.com" for PPC Management Service in India she likes and communicates with them !
My name's Semil Shah, and I pride myself on being the last digital marketer that you'll ever need. Having worked internationally across agile and disruptive teams from San Fransico to London, I can help you take what you are doing in digital to a whole next level.