How to Use SEO in Online Businesses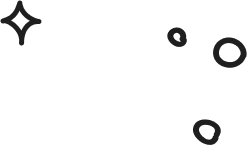 With every succeeding year, the advances in technology and the updates in search engines makes SEO more complicated. Especially if you run a small business, you will constantly have to use SEO to compete with the bigger brands in the market. However, even if your business is small there are a huge number of benefits that you can get by optimizing your business website. Here are a couple of ways in which you achieve big SEO success.
Create content that is useful to your audience
SEO is not only about having a high ranking on the search engine result page. It is also about creating content that is of use to your customers. Good response from customers will then automatically give your website a higher ranking. You will need to connect with your customers and be responsive to them in order to maintain customer loyalty. By giving useful and interesting information about your business on your website, blog and other social media, you can build brand awareness among your audience.
Your content should be about your audience and should cater to what they need. The content you create should not be to boast about your business. It is best to avoid blowing your own trumpet. You need to know what your audience is looking for. The content should be resourceful to your audience and only then will your ranking online improve and your brand presence will also grow. Regular updates on social networking sites work great to keep in touch with the audience.
Ready to Chat About
how our SEO Services can grow your business?
With the amount of competition in the market, it is of prime importance that your business breaks through the clutter. It is possible to dominate the market with a sound SEO program. SEO is all about how you position your business online. The key is to tap the niche that your competition has overlooked. In this way you can create a unique niche for your own business.
There are certain keywords that will be linked to the way you have positioned your business. Pinpoint the keywords that your competition has not used and leverage upon them. In social media updates and blog content, use these keywords a couple of times so that when your audience run a search, your business will be one of the top hits.
Link building is a crucial component of SEO. You can start by building good relations with others in your own industry and you could link to their website and ask them to return the favor. In this way you will build a network and this will increase your visibility online. You may want to try building one quality link at a time. Do not set link count goals for yourself, or you may build links that are not relevant to your business and that you do not really require. Relevancy and authority should determine the links you choose to build. Do not get carried away by the links that are easy to build.
SEO is a powerful tool that your business can leverage upon. By making the best use of SEO you can effectively take your business to a higher level and drive more sales.
My name's Semil Shah, and I pride myself on being the last digital marketer that you'll ever need. Having worked internationally across agile and disruptive teams from San Fransico to London, I can help you take what you are doing in digital to a whole next level.