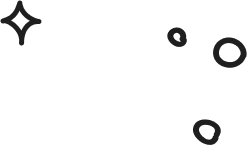 White label SEO analytics tools
You can count on us for your SEO projects
Our company offers top-notch SEO services under your brand. Your name will appear on the work we do.
We can help you offer SEO services at NO EXTRA COST, no matter if you run a web agency, a company or a consultancy.
A full-service SEO company comes with a lot of challenges. A team of professionals must be hired, the right tools must be acquired, results must be delivered, a dashboard must be set up, etc. 
We at Shrushti Digital, provide White Label SEO services for our clients, so we understand these particular challenges within the search engine optimization field.
Our SEO experience gives you a competitive advantage.
White label SEO analytics tools and reports
Impress your clients with the monthly analysis report.
The campaigns' performance is highlighted in our analytical monthly reports.
In addition, we provide monthly technical SEO audit reports, keywords rankings, traffic analytics, a report of search efficiency, backlink analysis, segmentation of users based on channel, devices, location, etc. Google my business reports and action plans for the month ahead.
White label analytics benefits
With White Label Analytics tools you can generate custom reports for your clients, with your brand's templates. 
White Label Analytics tools provide an array of tools, which otherwise can not be used for free. Each tool can cost hundreds of dollars for a yearly subscription. Save on $$ big time with white label analytics tools, and reporting. 
Send clients custom email reports from your company email ID, written and curated for you.
With Shrushti learn what your clients need
Understand customer trends, what is working and what is not. Take a deeper dive into the customer psyche and make the most of the insights you receive. 
We help you analyze your insights data and create ideas based on it. These ideas will help you move forward.
Discover the benefits of tuning in
Put the pieces together. Put together the missing pieces of the puzzle and understand your insights in great detail. Evaluate performances, products, services, apps and more with our White label analytics tools.
Get insights only Shrushti Digital can give
Access Shrushti Digital's unique insights and our tools with high machine learning abilities that will help you analyze data more effectively.
Put insights into action
Shrushti's analytics data is built to work with major advertising agents such as Google's advertising services, in order for you to effectively reach the right audience.
Utilize your data to your advantage
Shrushti helps you by providing simple and shareable reports to process and share your data.
Locate and replicate the most valuable backlink gaps
Presented by seasoned SEOs
We specialize in understanding quality links
Delivered on time
Data-driven transformations: Using insights to rethink the customer journey
In today's digital world, digital marketing requires more than just collecting information. Having integrated systems, collaborating across organizational silos, and building analytically skilled teams are other key factors to getting the best results.
An effective transformation begins with a strategic approach
The modern marketer is uniquely positioned to establish brand value through delivering personalized, relevant experiences. But, to make such a change, a strategy needs to be in place first. As a result, many companies are taking a step back and examining their insights as well as their teams, technology, and organizational structure. When your company reexamines these core systems, the foundation is laid for an effective marketing strategy.
Shrushti Digital helps you connect your offline and online insights and transform
them into actionable ideas
SEO audits
Shrushti offers white label SEO audits for agencies/individuals and enterprises. We are an adaptive agency who uses their tools and expertise to deliver results.
Technical SEO audits
We specialize in technical SEO. Depending on your needs, we can assist your team with conducting technical SEO audits on your clients' websites. Your client will receive a bespoke document created by an expert team.
Website migrations
Help with SEO website migrations is one of our most popular white label services for marketing agencies. We get involved early on in the planning process and oversee the migration all the way through implementation.
International SEO
For agencies that have specific international clients that need expertise, language skills, and market knowledge in international SEO, we provide services for international SEO consultancy.
Keyword research
You can depend on us for any kind of keyword research, whether it's part of your SEO campaign or not! As a client of ours, you can select which parts of the project you want to outsource based on the needs of your team. In addition, we offer multilingual keyword research services.
Google analytics tag manager and audit implementation
The speed of your website is one of the most important factors. It is important to keep leads engaged on your page by having a fast-loading website.
I have experience working in agencies and I know the way that a good agency would maintain a client for a long time. Their work is good, their numbers are good. They stand by whatever they say, and they run their business professionally.
You can trust Shrushti Digital as opposed to other link providers that are questionable and spammy.
My experience with the team has always been good. They are quick to respond and also quick to accomplish any tasks to ensure a successful campaign. Shrushti Digital has been by far the most professional and easiest to deal with of all the SEO agencies I've worked with over the years.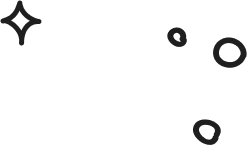 Take full advantage of our white label SEO analytics tools
Get in touch with our experts to explore White Label SEO Solutions!