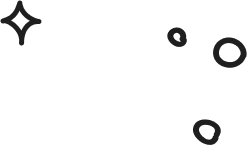 End-to-End SEO solutions for eCommerce
Sell More, Grow More with ECommerce SEO
In this overcrowded online market, is your store appearing on page #1? You can improve your ranking and grow your traffic organically with our proven best eCommerce SEO strategies. 
Improve the discoverability and visibility of your online store with SEO for eCommerce website. Get more traffic, improve your conversion rates and ROI with SEO.
Shrushti's eCommerce SEO solutions
For any eCommerce company, SEO is the most effective marketing tool to increase traffic, improve sales and long-term profitability. Yet, as the competition is intense, ranking on the coveted first page result seems quite a feat.
Our eCommerce SEO agency will help you achieve your goals with advanced and sophisticated eCommerce SEO services. Shrushti's comprehensive SEO strategy includes on page and off page SEO, technical SEO, keyword research, information architecture and advanced link building to get you the results you desire.
What Do Our Services Include
Some highlights of Shrushti's eCommerce service
Keyword research and competition analysis
No SEO process is complete without a website audit, keyword research and analysis. Shrushti's SEO process begins with a detailed analysis of your website, keyword research and competitor analysis. Our certified team of eCommerce experts will review you content meticulously and based on the findings determine the best SEO approach for your eCommerce website SEO. Our research will identify the best words and phrases you need to outshine competition.
The next step is to implement high value, relevant keywords onto the website. From banners, page titles, meta descriptions to product descriptions, alt text and more, we will find organic ways to implement your keywords. While some copywriting is included in our eCommerce SEO package, we also offer additional SEO copywriting services for our clients.
Product page SEO is a whole art and sciene in itself. Potential customers are only a click away from completing the purchase when they have landed on your product page. This is why landing page optimization is necessary for conversion. Whether it is adding long-tail keywords or adding rich description content or correcting technical SEO, optimizing images for search engines,  our team members will help you get the desired conversion rates.  At Shrushti, we have worked on hundreds of eCommerce websites for product page optimization.
Great eCommerce navigation makes it easy for customers to get where they want to go. If your store's navigation is too confusing, too complex or difficult to understand, it may cost you sales and customers. The best way to design your website menu and navigation depends on the products you sell and how your customers organize the information. Our team of web developers can help you organize your site information and navigation for optimum discoverability and visibility. We will implement site navigation best practices such as making parent categories prominent, using the right categories, improving search function etc. for a seamless user experience that leads to more sales.
Scheme Implementation is the secret sauce that helps eCommerce websites stand out from the competition and rank higher on search engines. Our team will implement Structured Markup strategies to help your site's CTR grow substantially.  Our comprehensive SEO strategy creates value for your users and helps drive conversion rates through our unique CRO techniques.
Continually measuring the performance of your site helps you track the performance and change tracks where required. Our detailed monthly reports include key metrics, rankings and a summary of all the SEO activities implemented by our team. We will showcase details like keyword trends, ranking tables, device/region comparisons. In-depth reporting and analytics will help you evaluate the effectiveness of the SEO strategy.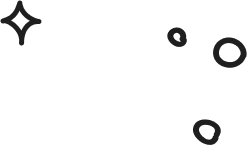 Take full advantage of our E-commerce SEO experts
Talk to Our eCommerce SEO Experts Now and Discover how to grow your store online.