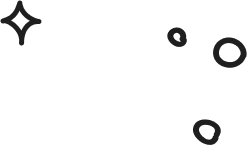 White label SEO dashboards
Ranks & reports? they're all here for you.
Accessed through our SEO dashboard designed for agencies and businesses, you can see in real-time how our efforts are progressing.
You can generate ROI for your digital marketing initiatives with our SEO reporting dashboard, which displays key metrics for measuring campaign performance.
You can get a clear idea of how your campaigns are performing and how your websites are performing in terms of SEO.
What is a white label SEO dashboard?
We offer white labeled dashboards for SEO companies and agencies. 
In contrast to other Google optimization companies, Shrushti Digital offers full-service digital marketing. 
Other companies take a more impression-based approach:
Our goal is conversions!
Your bottom line is driven by those valuable actions.
The value of a white label dashboard
You can use White Label SEO Dashboard for interactive SEO marketing and provide clients with rank, social media marketing analytics, performance reporting and search traffic that they expect from you.
 As you don't have to manually create reports for your online marketing campaigns, the white label SEO dashboard simplifies your work. The ability to engage clients through digital marketing and see their results in real-time gives you a competitive edge.
Focus on optimizing instead of reporting
It's a long and tedious process to create reports as well as dashboards. This is our goal to simplify this process as much as possible, so you spend less time copying and pasting data from all your tools and more time creating value for your clients and optimizing your search engine results. Because of this, we are trusted by many brands and agencies.
It's your brand, your dashboard
All of our dashboards can be customized to reflect your agency's branding, including your logo, colors, and everything related!
Easy to set up
Setup your dashboard quickly to enable white label reporting.
Access to client dashboard
Get immediate results with our proven skills in onsite optimization from unique content, metadata and interlinking.
SEO essentials in one place
SEO for health visibility
We offer an intuitive SEO reporting dashboard that allows you to track metrics to see how your strategies are performing.
Tools provided by trusted SEOs
Rank tracking tools such as Google Analytics, Google Search Console, and other ranking analysis tools are integrated into our SEO dashboard.
Data-driven SEO strategies augmented by a dashboard
To set their strategies in a positive direction, SEO experts need the right data. SEO dashboards provide exactly that.
Examining keyword rankings in more detail
Assessing how well your keywords are performing based on where they rank on search results will help you make informed decisions about how to proceed with your SEO projects.
Track the movement of traffic
Assess the success of your SEO efforts. Traffic movement is displayed in an SEO dashboard by identifying the source and type of device used by visitors.
Your clients will receive SEO reports quickly
Reports for SEO projects do not require a full day's work. With your SEO dashboard, you can do this easily. 
You can create SEO reports for your clients quickly using the Report Builder in the SEO dashboard. As a result, you can:
Customize SEO reports
From the dashboard, you can view campaign performance data
Provide your clients with the link to download
The SEO dashboard does all the work you need for a quick report without the need for spreadsheets or jumping from tool to tool.
Before Shrushti Digital: You spend hours every day trying to find the best keywords and solve SEO related problems for your clients.
After Shrushti Digital: Now you can create your own keyword research dashboard and save time and money. Create a list of keywords based on your client's needs and let us do the rest.
What Shrushti offers:  White Label SEO Dashboard service to make life easier and better for SEO agencies.
I have experience working in agencies and I know the way that a good agency would maintain a client for a long time. Their work is good, their numbers are good. They stand by whatever they say, and they run their business professionally.
You can trust Shrushti Digital as opposed to other link providers that are questionable and spammy.
My experience with the team has always been good. They are quick to respond and also quick to accomplish any tasks to ensure a successful campaign. Shrushti Digital has been by far the most professional and easiest to deal with of all the SEO agencies I've worked with over the years.
In a good SEO reporting dashboard, you will be able to gather data from multiple sources – Analytics, Search Console, Keyword Ranking data, crawl data, perhaps technical data – and visualize the data so that you get a complete picture of how an SEO campaign is performing.
It takes a variety of resources for an agency to provide clients with a comprehensive SEO and digital marketing strategy. You can offer more services to clients when they need SEO or digital marketing services under the white label partnership, so you never lose their business. We have worked with agencies for more than a decade to produce results for clients through white label SEO services. You can vastly expand both your client base and agency offerings by offering white label SEO services.
White label SEO deserves a lot of praise. White label SEO has its pros and cons, which you could discuss extensively. Over the years, thousands of agencies have found this model to be effective.
There is one word of caution, however:
Reselling works only if the reseller provides excellent service to its clients and has a remarkable close ratio.
No matter what vendor or products you choose, if you are unable to do either, then it makes no difference who you choose. It might be a good idea to try white label SEO tools first. Because of this, we choose our resellers carefully.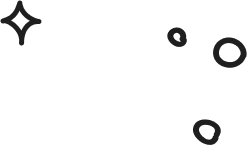 Take full advantage of our white label SEO dashboard
Get in touch with our experts to explore White Label SEO Solutions!