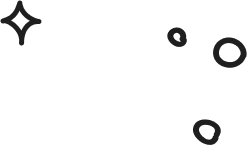 Get your technical SEO solutions from Shrushti
Hire a technical SEO expert
Technical SEO refers to website and server optimizations that help search engines to crawl and index your website better. This leads to improved organic rankings and traffic. Search engines give priority in search results to websites that show certain characteristics such as a secure connection, responsive design or fast loading times. Simply put, Technical SEO is the work you need to put in to ensure that your website meets these criteria. 
Be it broken links or low text to HTML ratio, most sites have some technical SEO issues that can be fixed easily by an expert. Technical SEO lays the groundwork for a high-traffic website. Shrushti's technical SEO experts will identify and help you to turn around what's slowing your growth with our technical SEO services.
Shrushti's technical SEO expert will review your website for several technical factors and offer suggestions on how to help your website rank higher. Don't miss this chance for a Technical SEO expert to analyse your website and offer actionable tips on how to get more traffic and sales.
Why is technical SEO necessary?
Your website may have the best information and beautiful design but if your technical SEO is messed up, then you will not rank. In simpler terms, correcting technical SEO makes it easy for Google and other search engines to find, crawl, render and index pages on the website.
In addition, your website must be secure, fast-loading, mobile-optimized, have original content and have hundreds of other features that go into the technical fabric of making a website work. 
The more optimized your website, the better it is for Google to access your content and help you rank.
How can Shrushti's technical SEO experts make it better?
Technical SEO goes beyond crawling and indexing. To improve your website's technical optimization, Shrushti will work on:
And many other aspects of your website that can help you improve the information structure, navigation and usability.
Shrushti's technical SEO services comprise
Technical SEO audit
We carry out an extensive SEO audit to identify and fix your website's technical issues. The audit takes care of vital checkpoints that include mobile performance, internal link structure, page speed, XML sitemap, indexation, crawl errors, robots.txt and site architecture. Based on this research we create long term and short term solutions to enhance your users' website experience and increase your Google rankings.
Competitor analysis
We will study your competition's optimization tactics to determine your conversion opportunities. Our technical SEO consultant reviews your competition's keyword performance, search engine rankings, social presence, technical profile and link building strategy.
Meta data analysis
Shrushti's team of technical SEO experts will help enhance your online visibility and website traffic with the right metadata that effectively describe your page content to web visitors and search engines. We take a detailed look at your metadata, title tags, keywords, alt attributes and robots tags. Misused metadata can impact your SEO performance and we will ensure optimum use of your meta information.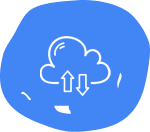 Image optimization
Website performance depends on many factors that contribute to speed. Larger images slow down your performance and drive your visitors away. To reduce your bounce rate and attract more customers, we will help you optimize the website's images. From the right file formats to alt attributes, image file sizes and sitemaps to using image optimization plugins, we will help you improve the performance significantly.
Structured data markup
One of the most effective ways to improve the search engine's understanding of your site is to implement schema markups that help define the content on your site. This helps search engines to understand some of the most important information on your website.

Using structured data markup code, our technical SEO experts will help you get targeted search results. This in turn leads to improved visibility and click-through rates for your business.
Website speed optimization
Page load speed affects your ranking and the users' online experience. Google has a history of rewarding sites that load quickly, especially on mobile. Our team will run a speed test on your website to set things in motion. Once we report our findings, we can recommend best practices and steps to get the best performance. This will help you improve the Time to First Byte (TTFB) and decrease your bounce rates.
Penalty recovery service
Google penalties are a result of algorithm changes or the use of black-hat SEO techniques. We can help you recover from the penalty as our SEO experts can identify which type of penalty has impacted your website, assess your backlink strategies and solve the changes on original web pages and content crawled by Google. We also help you fix your redirects and monitor Google Search Console to ensure everything is above board.
Backlink analysis
Backlinks play an important role in determining your overall SEO success. Our backlink analysis offers a complete review of your backlink profile, identifying where the links originate from and what pages they lead to. With a complete backlink analysis, our backlink experts identify link-building opportunities that help as a starting point for an effective off-page search strategy.
Mayur has deep domain expertise in technical SEO. He is one of our senior digital marketing managers, a certified PPC specialist with a fine eye for detail and organic SEO strategy.
Here are some quick Technical SEO tips from Mayur:
Keep your website free from cloaking. Hidden text, links or cloaking (showing different versions to users and search engines) can lead to penalties.
Prevent and fix duplicate content
Create only one URL for one piece of content and remove duplicate web pages from your website. Even if you have internal duplicate content(i.e. Multiple URLs resulting in the same content, you need to help search engines by deleting redundant pages, using 301redirects or canonical link elements.
Track site performance regularly
The website's server speed and page load times are collectively called site performance. These affect the user experience and overall SEO. Page load time is a vital factor and slower page loading times can impact conversion rates as visitors tend to leave. Use PageSpeed Insights to analyse your site's performance regularly.
The first thing that search engines look for you in your website is the robots.txt.  It helps crawlers identify the directories to be indeed the ones that need to be avoided. Using disallow commands, a robots.txt can block indexing of private directories you don't want to make public, auto-generated or temporary pages, under-construction sections etc,. If you are using a CMS's pre-designed robots.txt file, make sure you update it according to your website needs.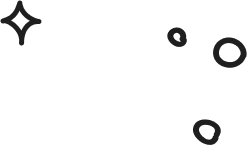 Take your technical SEO to the next level
Get higher in the search pages with the help of our Technical SEO Expert!