You need to conduct an SEO audit to optimize your website to the best possible results. This will tell you what strategies and changes need to be made to boost your rankings and bring in more traffic, but many pitfalls can lead you astray if you need to know what you're doing. To give yourself the best chance of success, use these ten simple steps as a guide while you conduct your SEO audit so that it goes as smoothly as possible.
Steps To Follow To Perform SEO Audit
1) Perform a Competitive Analysis
You will want to research your competition to conduct an effective SEO audit. This will not only help you see what they are doing, but it also allows you to see what has and has not worked for them. Perform competitive analysis by researching their site and their online marketing efforts.
What type of content do they produce?
How often do they publish?
Where are they posting?
Who are their influencers, and what content do they share on social media?
What is the link popularity of their site?
Has the domain been penalized in any way?
Have they received any recent penalties from Google Webmaster Tools?
By performing a competitive analysis, you can compare your strategy with theirs to determine which methods have already proven successful.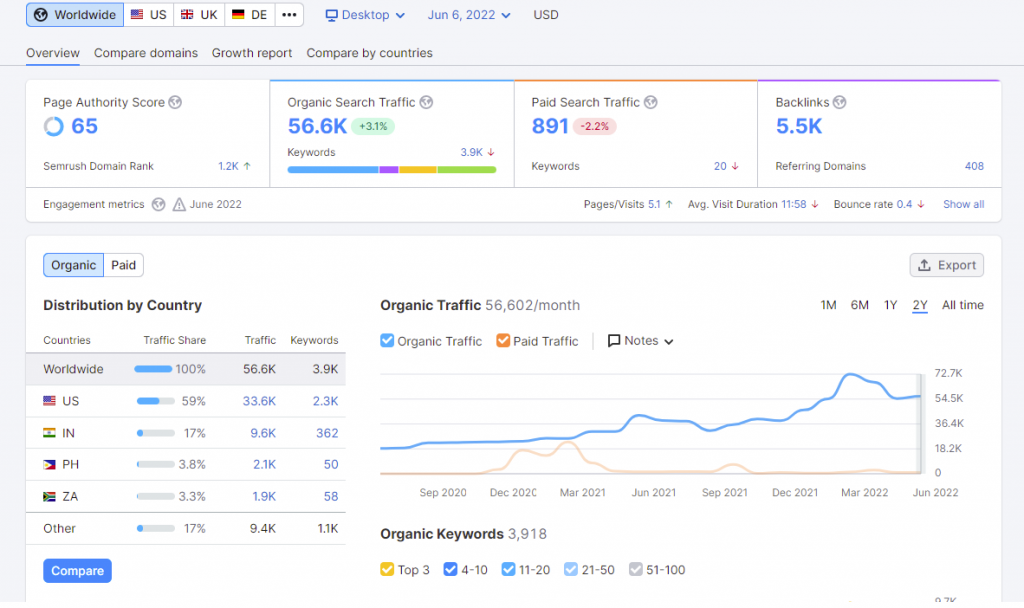 2) Analyze Your Website's Architecture
An effective SEO audit should start by analyzing your website's architecture. Here are some questions to help you get started:
What pages does your site have?
How many pages does your site have?
What type of content is on each page?
Are there any duplicate or irrelevant pages that you could remove? Do all critical pages have a prominent link to the homepage in their navigation menu? If not, add one! Once you've analyzed the architecture of your site, it's time to look at the URL structure. A solid URL structure will include relevant keywords for each post and folder name. For example, a blog about dogs may want posts about different dog breeds under an /about-dogs/category/breeds/. Include any subcategories in this folder so readers can easily find them later. For more information about URLs and how they can impact search engine rankings, check out this video from Google.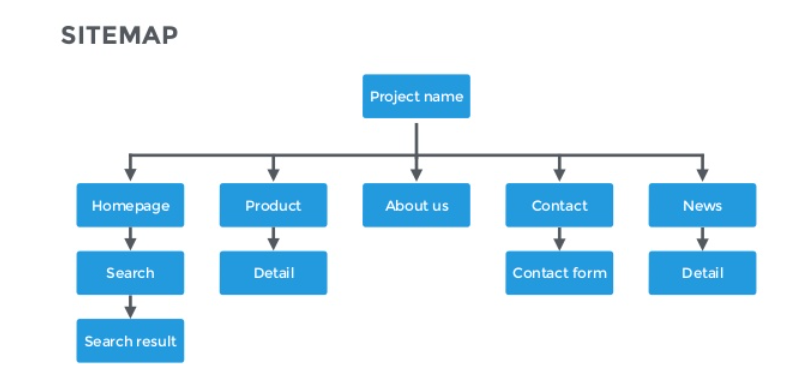 3) Check Your Title Tags and Meta Descriptions
The first step in an effective audit is to check your title tags and meta descriptions. Title tags are the words that appear in a search engine results page (SERP) at the top of the SERP, and meta descriptions are the copy below the title tag. Both of these components affect how well your site ranks on SERP.
Using keywords is essential; keep it natural and use synonyms. Make sure you include a call to action and remember your company name!
After you have written your title tag and description, make sure they match what you want people to think about when they see them. It may take some time to get it right, but it will be worth it once you do! Once you have created your title tags and meta descriptions for each webpage, submit the changes so that Google can index them appropriately.

4) Analyze Your Headings and Content
Locate misspelled words, inaccurate content, missing sentences/words, and typos: When editing your content, carefully check for missing words or sentences; incorrect information; typos; misleading phrases such as click here, which could direct users to anywhere on your site other than where intended. These issues could result in lower search engine rankings because crawlers might interpret them as spammy behavior. Edit content to improve its readability and accuracy. Readability refers to how easy it is for humans to read and understand the content for all who come across your website.
Check spelling and grammar throughout your site: Proofread everything on your site thoroughly before posting – especially headlines, subheadings, and titles – so visitors can avoid grammatical errors or misspellings within the first few seconds of landing your website.

Start by analyzing your headings and content. Headings are the words at the top of a page and should be specific enough to help someone find what they're looking for. Headings should also be relevant to each other, with at most three on a single page. Content is your actual written text, and it should provide value to your readers. When creating new content, try conducting competitive research first to rank higher in Google search results. After researching, if you feel confident there's nothing similar, go ahead and start writing. Make sure to have an outline ready before writing, though!
For example, if you're going to write about apples, make sure you mention: how they grow/look/taste like/where they come from/any health benefits they may have. Remember – don't use any jargon or buzzwords when writing! Only use it if it makes sense or adds something new to the conversation (or website)! Always try to answer your readers' questions, such as what are apples? Or where do apples come from? Because those types of questions will show up in Google searches!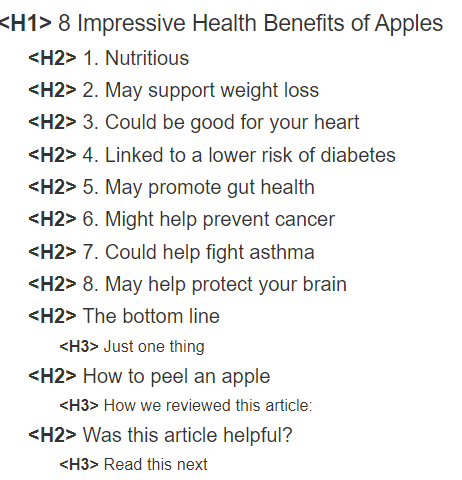 5) Check For Broken Links
One of the easiest and most overlooked things is checking your site for broken links. Broken links signify something is wrong with your website, and you should take care of them as soon as possible. Knowing how to recognize a broken link is important because it will help you identify what needs to be fixed to make it work.
For example, if you were on a website and there was a link that led to another page, but nothing happened when you clicked on it, that would be an example of a broken link. The first step to fixing a broken link is finding out why it's not working. You must find where the original content resides, replace the old one with new content, or remove that piece altogether.
You can also use 404 Error Pages which help tell visitors they have reached a dead end and provides them with other options, such as using your navigation menu or search feature. A 404 Error Page only solves some problems, so after setting up one, remember to periodically review it so that it will reflect any changes accordingly.
Source: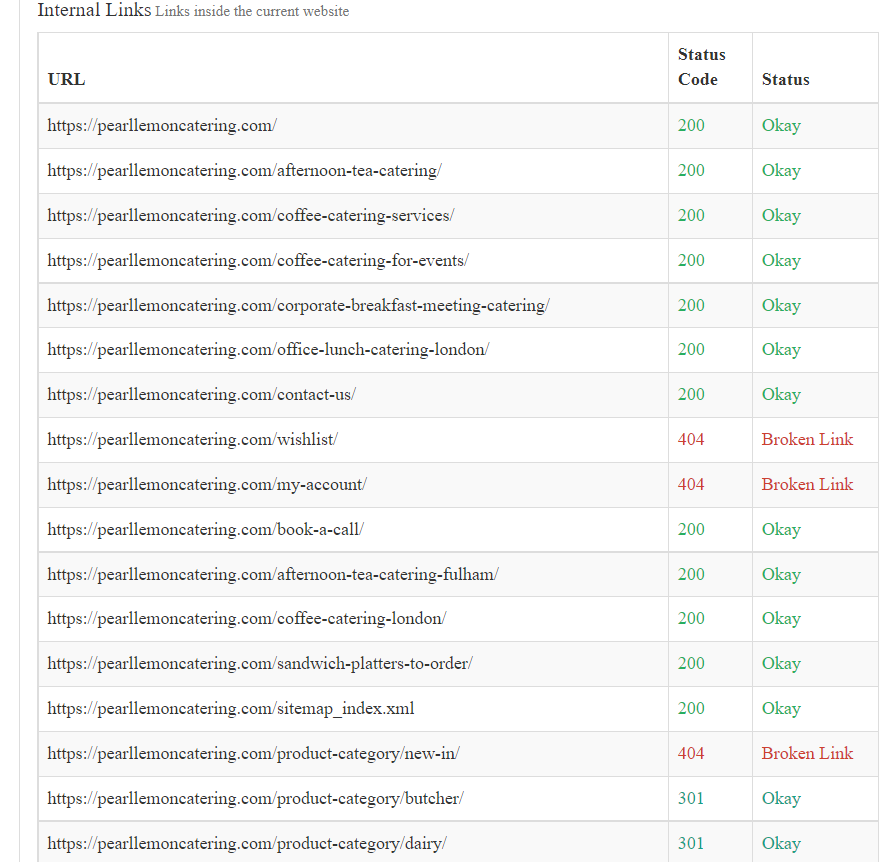 6) Monitor Your Website's Load Time
Monitoring your website's load time is essential because it can help determine if the site has any technical issues. There are a few different tools that you can use to do this. One of the most popular ones is Pingdom, which offers a free 30-day trial. You can also use Google Analytics to monitor load times on your site. If your site loads too quickly, this may indicate that some type of malware or adware is affecting the load time.
Source: https://pagespeed.web.dev/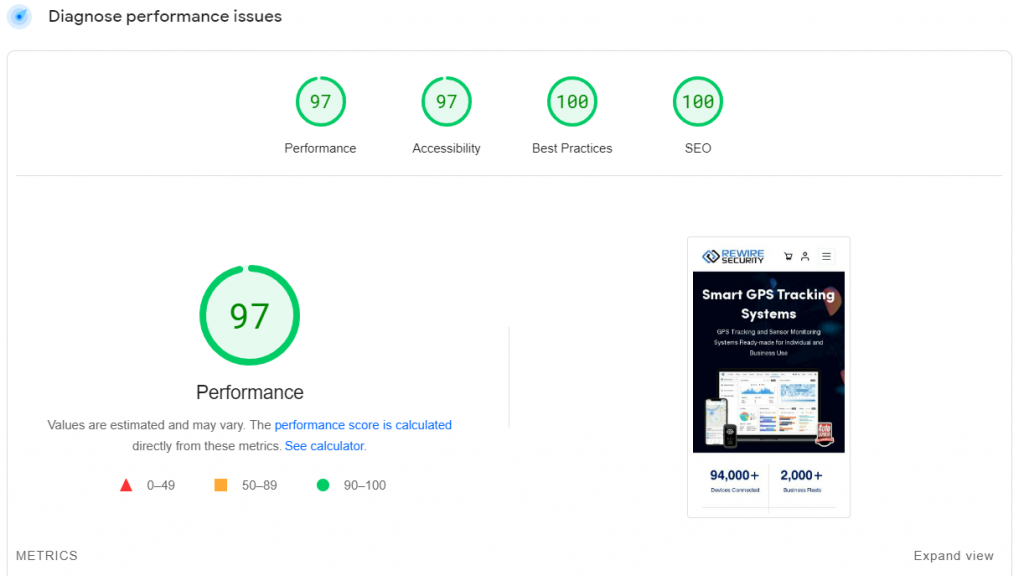 If your website loads too slowly, then there may be some outdated code or scripts slowing down the loading process. In addition, slow loading times may indicate poorly coded HTML or CSS code with inefficient stylesheets or a lack of caching and compression options.
7) Check Your website's Mobile Friendliness
The number of people using a mobile device to access the internet is expected to surpass the number of people using a desktop or laptop by 2020. That's why it's essential to make sure your website is mobile-friendly.
URL: https://search.google.com/test/mobile-friendly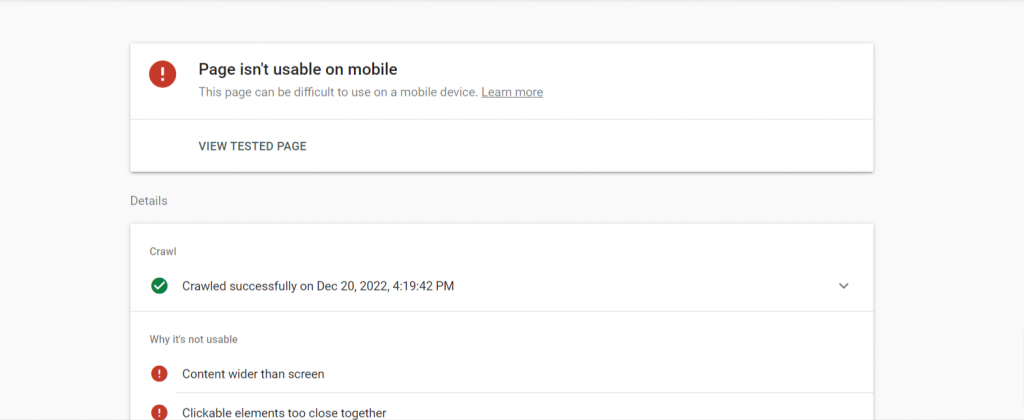 Check that your website renders well on both desktop and mobile screens, that pages load quickly on handheld devices, and that links are easy for users to tap or click with their fingers. Your website should be responsive across all devices and render well when zoomed in or out. Ensure images and text are displayed at readable sizes on any screen (e.g., include alt text tags to describe pictures). Links should also work well on mobile devices; if they do not, try adding the rel= no opener tag to external links. Test your website's responsiveness here.
8) Check If Your Website Is Secure
This is a relatively simple process, but it's essential to do it on an ongoing basis. You should secure your website with SSL, which encrypts information and makes it inaccessible to third parties while in transit. You can check your site is secure by looking at the URL in your browser's address bar.
If you see https:// instead of http://, you know your site has been secured. This guide will teach you how to implement SSL if your website needs to be confirmed. It will also give tips for staying safe from common vulnerabilities like phishing scams and malware attacks.
In addition, please make sure all links are active before publishing them on social media or sending out emails. There are many tools available online to help you make sure every link is accurate. And always keep your software up-to-date; these updates often contain patches for new security vulnerabilities or to fix older ones.
Enable HTTP Strict Transport Security (HSTS): HSTS prevents browsers from automatically redirecting to HTTP sites instead of HTTPS sites, even if requested. It protects against active network attackers wishing to intercept and steal data from the connection.
Ready to Chat About
Conduct An Effective SEO Audit
9) Monitor Your Website's Google Search Console
Monitoring your website's Google Search Console will help you identify any needed changes to your website to optimize it for search. The Google Search Console is a free and easy-to-use tool that allows you to track your site's performance on Google. Once you have created an account, you can use this tool to find and fix errors, monitor indexing, view traffic sources, and more.
You should be aware of several metrics when using the Google Search Console. In addition to monitoring your site's crawling rate, bounce rate, and pages per visit, these metrics also allow you to gauge your site's success at generating leads or sales. You should note that while most people are concerned with their organic rankings, they need to know that there's also a paid ranking metric available within the dashboard, which can give them insights into how well their AdWords campaigns are performing.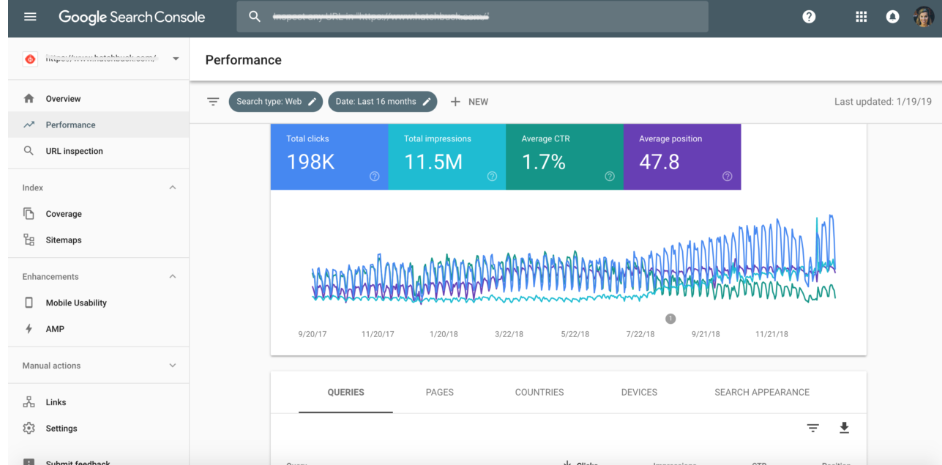 10) Check For Proper Indexation
Check for proper indexation. Does Google index the site's pages? Do they have a link to the home page in their HTML code? If not, you need to contact the webmaster to ensure these steps are taken. Next, check for duplicate content on other websites.
Do company pages appear elsewhere on the internet, or does a competitor's website have identical or near-identical content? It can be challenging to stop this from happening, but trying as soon as possible is important so people will be more likely to visit your website than theirs.
Checking backlinks and social media activity also comes into play when deciding how well your website is doing in its SEO efforts. These can be checked using tools such as. Finally, determine if anything has been wrong with the title tags and meta descriptions. If something needs to be corrected, now would be a good time!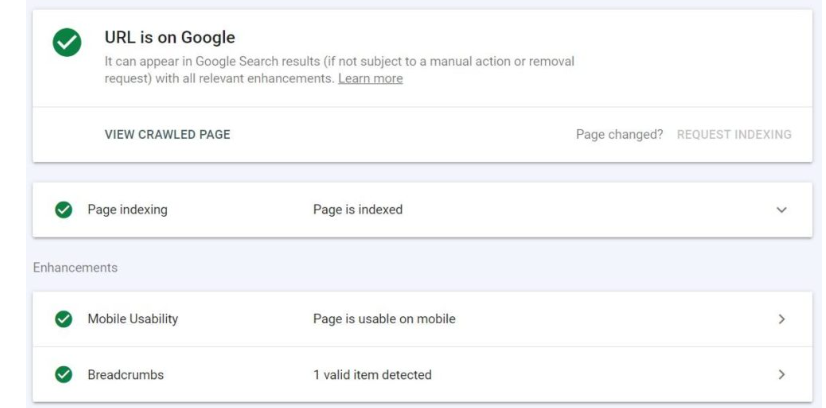 11) Visit the website by screaming Frog crawling
Screaming Frog is a free programme that crawls each page of your website like a search engine might. You may identify redirects, URL issues, similar sites, title tags, meta descriptions, headers, and more with Screaming Frog. After the website has been crawled, you may export the data in an Excel file, which will help with your data analysis and audit.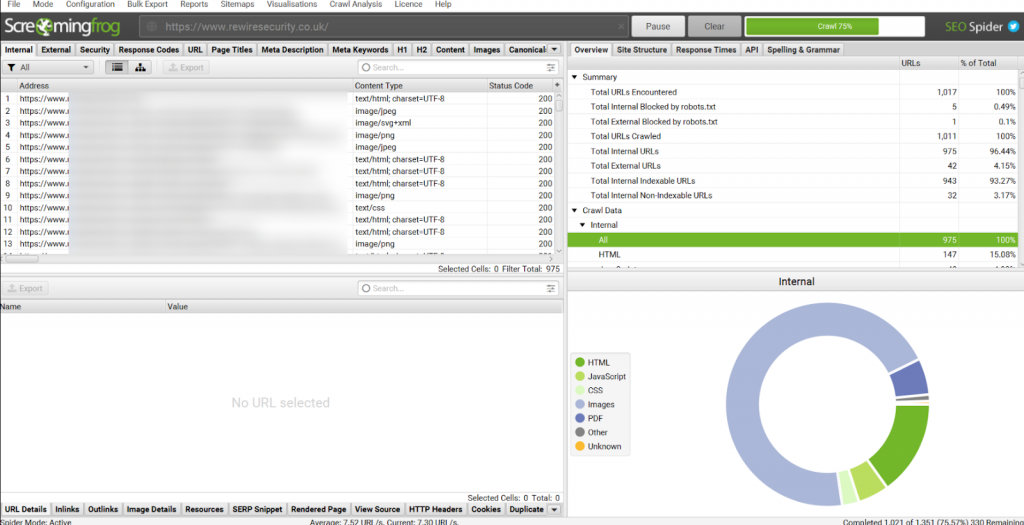 Why Do You Need an SEO Audit?
Regular SEO audits must maintain the performance of your SEO strategy. You're losing out on a lot of prospective clients and search engine traffic if your site must be perfectly optimized for search engines.
There are a multitude of causes why you must do an SEO audit of your site. To name a few:
1. Changes In Algorithms:
It would help if you were made aware of these changes to make necessary updates to the website's content. The algorithms of search engines like Google, Yahoo, and Bing are continually updated to deliver better search results.
2. Webmaster's Guidelines:
Because popular online admin tools like Google and other search engines like Bing are continuously updating, you must ensure you are compliant.
Check to see if your website contains any error pages or broken links. Running the audit will allow you to find the errors and reroute them to recover lost traffic.
Your title tags and meta descriptions will determine how customers perceive you when you appear in search results. The content on the website must resonate with the audience.
On your website, there should be new information. It's essential to provide fresh and pertinent content on your website to keep search engines intrigued and encouraged to visit again. If someone visits your website or returns after six months, reevaluate the content or eliminate it.
Your rankings and amounts of organic search traffic will likely increase if you adhere to the preceding suggestions.
Remember that these are merely a few straightforward search engine optimization suggestions. At Shrushti Digital Marketing, our team of digital marketers will develop strategies to help you maximize the impact of SEO and your brand.
Regular SEO assessments for the company website are pretty helpful. Due to how quickly the search engine industry changes, what is beneficial now could not be practical in six months. An audit may improve your website's functioning, improve SEO, and increase conversions when effectively executed.
My name's Semil Shah, and I pride myself on being the last digital marketer that you'll ever need. Having worked internationally across agile and disruptive teams from San Fransico to London, I can help you take what you are doing in digital to a whole next level.