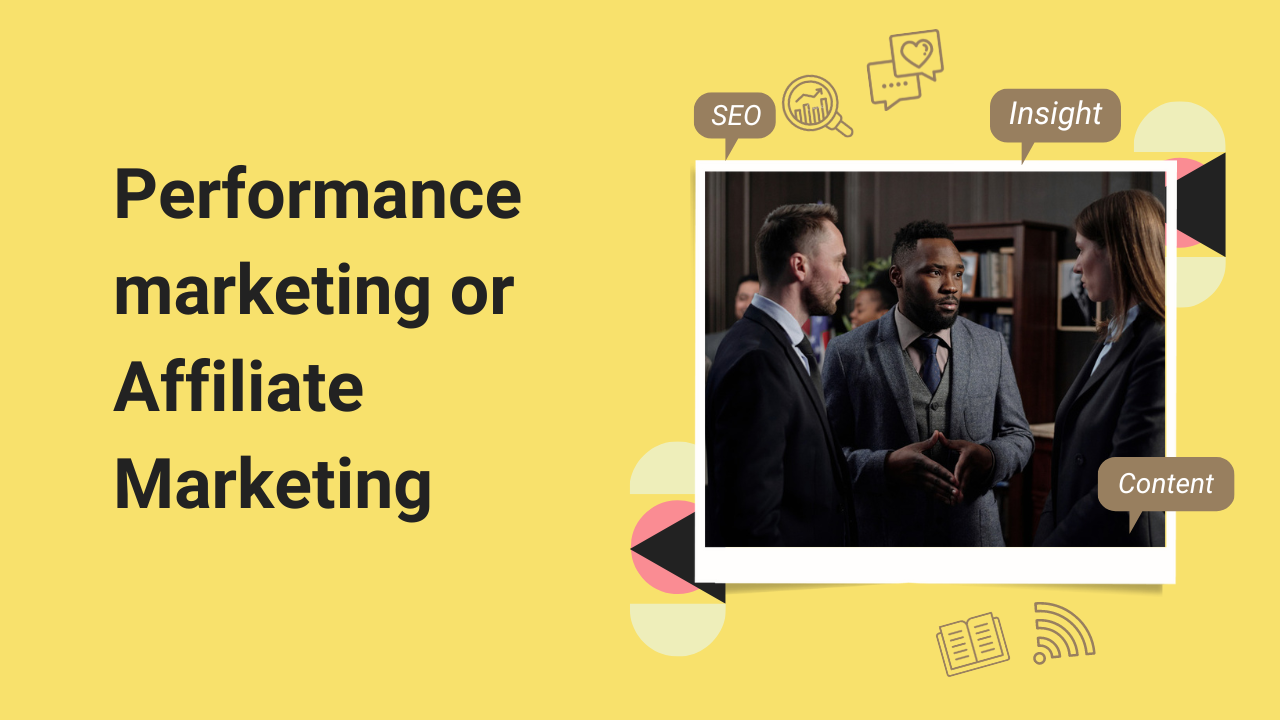 Have you ever think about selling your products and services through hundreds of websites? Practically is it possible?
Performance Marketing or Affiliate marketing is the solution to sell products and services through multiple websites. Most important part is it is very cost effective and you only pay for performance. Simply many websites owner put your banner and text links on their sites, if sales accurse via their site you have to pay them % commission in return. Many website owners (Mostly experience web master and web designer) runs many website to earn commission income.
Ready to Chat About
Performance marketing or Affiliate Marketing?
Commission Junction, Shareasale, Linkconnector, Google Affiliate Network is some of the example of affiliate network where you can start and run your affiliate marketing easily. Signup with any of the affiliate network stated above.
Upload your marketing material in terms of attractive banners, effective text links, search forms (advanced links) content link etc.
Keep tracking code given by Affiliate Network on trigger page where Lead or sales get completed.
Do test transaction to check if it is tracking perfectly.
Invite potential Affiliate to join your program.
Give in depth knowledge about your business, ie sales pattern, discount offers, seasonal offers, keywords strategy etc via regular emails to all affiliates.
Treat your good affiliate in special way by encouraging them for bonuses for more sales and leads.
Affiliate Marketing is very proven technique in online marketing, it is equally beneficial for Affiliate and Merchant (Seller or Service Provider). Merchant only pays for Lead or Sales, so total return on investment. Whereas affiliate earn commission without having any product inventory or shipping.
My name's Semil Shah, and I pride myself on being the last digital marketer that you'll ever need. Having worked internationally across agile and disruptive teams from San Fransico to London, I can help you take what you are doing in digital to a whole next level.