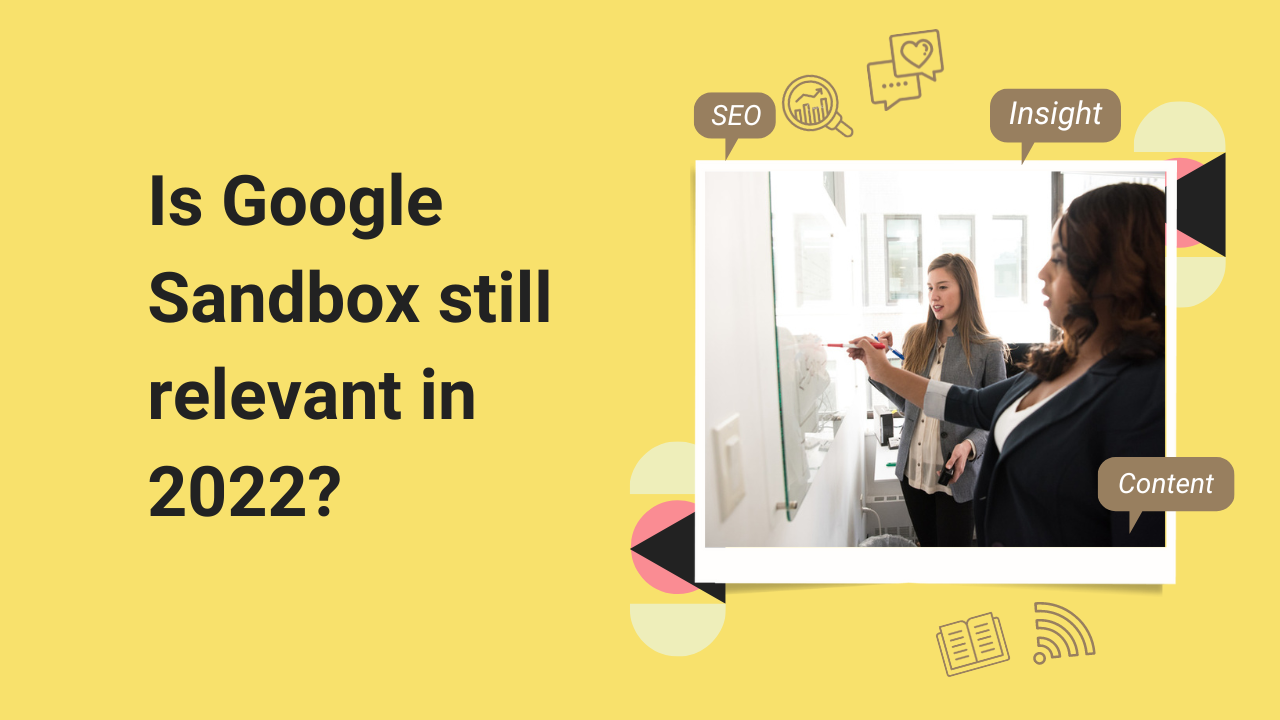 Sandboxing is the process that new sites must go through before they can rank in the top positions on the search engine results page. There is no penalty for this waiting period. 
Hence, you cannot rank higher than a certain level, no matter how perfect your web design and SEO are. Sandbox has never been officially confirmed by Google, but many users are convinced it does exist.
Google Sandbox: A Brief History
The rumor that new websites will not be able to rank higher dates back to 2004. Because despite the effort they put into SEO, the sites did not see any immediate results from it. 
Additionally, as a result of their higher rankings on other search engines, webmasters developed faith in the idea of Sandbox. 
Although Google would index these websites, they would not rank for even the lowest ranking keywords. The resulting sandbox period could last anything from weeks to months. In the end, it was understandable, since users would not trust new websites immediately.
Sandboxes in 2022: Do they still make sense?
The ranking of new websites on top involves a lot of risks. As a result, Google takes a lot of time to review a website and consider all factors. 
In the Sandbox, websites are carefully evaluated to ensure they are safe for all users. Backlinks are another important component of SEO. 
New websites have a hard time building links from other websites. This means their websites can't rank higher than those that do. 
This method also seems unfair to have websites start with a clean slate rather than those who have worked hard to adjust their website to work with Google's search engine optimization factors.
Additionally, SEO is affected by a number of other factors. It can include conversion rates, dwell time, CTR, etc. 
New pages will not be able to leverage these factors, which are largely dependent on time and clicks. In other words, no matter how well their SEO is, other pages will be ahead of them. 
In addition, this also led to the birth of the 'honeymoon' period for online creators. This honeymoon period brought higher rankings to these new sites for a short period of time.
 As a result, Google was able to observe the page's performance and recognize it.
Ready to Chat About
Google Sandbox
Does Sandbox Really Even Exist?
A consensus does not exist within the SEO community regarding Sandbox's existence. Many SEO blogs and experts believe the Sandbox to be a myth, including Neil Patel. Many fail to mention this topic at all.
The company published various publications between 2005 and 2009 regarding Sandboxes, in which it shifted its standpoint from "Sandboxes exist" to "No, they don't."
As a result of being sandboxed for 9 months in 2005, the official website of Moz had finally been released, explains Co-founder and former CEO Rand Fishkin in his blog.
Image credit: moz.com
His post included links to the rankings of different sites in accordance with various search terms at the time. Moz was likely sandboxed at that time, but he failed to show screenshots of the metrics.
The Moz site published several posts about why and how to combat the Sandbox in 2006.
A Fishkin article proving the Sandbox exists appeared in 2009 along with the article. For his example Rand chose grader.com.
In the article, he makes a comparison of the rating of the website on various search engines, with the same search terms, viz, Google, Yahoo, and MSN Live. Accordingly, when the site was searched for "twitter grader", it ranked 55, 1, and 2.
Grader.com moved to another domain later in the same year, which allowed the site to acquire an adequate rating, and Rand Fishkin updated this post. He also posted a picture of the site. Upon closer examination, Grader.com was not sandboxed. Moreover, he added that this put an end to the Sandbox myth in the updated version.
How To Check If Your Website Is In Google Sandbox?
Using Google's Search Console, you can determine whether you're experiencing such a delay. Your site will not be notified of being in Sandbox since this is not an official issue. 
You should get out of the sandbox before you start worrying about ranking on Google!  When you are in the Search Console, select the "Search Traffic" tab, click on the "Search Analytics" tab, and go to the Pages section. 
If your site ranks higher for another keyword than your focus keyword despite having a focus keyword and a well-optimized site, your site may be in Sandbox. 
It is possible to identify whether or not your site is in Sandbox using a tool rather than going through the analysis yourself. Search Engine Genie is a popular tool for this.
Is It Possible To Reduce The Sandbox Period?
By using a few techniques, this waiting period can most definitely be avoided. Links and PR are advantages of a newly launched site. On the launch day of a brand new website, this will lead to a significant increase in likes, shares, and clicks. Publishing articles on related blogs can help you achieve a better ranking. Consider publishing an interview with a famous influencer related to your first post. More visitors and improved conversion rates will be generated this way. Finally, make sure you use all the 'white hat' marketing techniques to market your site.
Here are some things you should avoid in order to get your site out of Sandbox
A content that is over optimized
Make sure you never compromise the quality of your content by optimizing it excessively. It's best to keep the ratio of five keywords for every 1000 words in mind before stuffing your content with focus terms. Write naturally.
See if there are any penalties
Make sure you fix the underlying problem whenever an algorithmic penalty occurs or a manual penalty occurs. You can check by clicking on Manual action in Search Traffic to see if you have been penalized by an algorithm. Google, on the other hand, will provide you with a list of things to fix a manual penalty. Simply check your mail to see if you have received an email from Google.
A large number of backlinks should not be purchased or acquired
Backlinks that are unnatural can be detected by Google. As a result, take note of spam links and disavow them. 
My name's Semil Shah, and I pride myself on being the last digital marketer that you'll ever need. Having worked internationally across agile and disruptive teams from San Fransico to London, I can help you take what you are doing in digital to a whole next level.