Google images alternative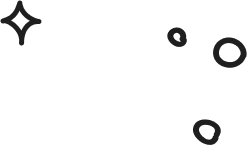 Google Images is described as 'The most comprehensive image search on the web and it is also a well-known website in the Online Services category. There are so many other alternatives to Google Images, not only websites but also apps for a variety of platforms, including Google Chrome, Mac, Firefox, and Opera. 
Nowadays, image search engines are more advanced than before. You will find whatever type of image you want, chances are, with the right keywords, search filters, and tools.
That's not all, though.
Need to find a source for an image? Do a reverse image search?
Do you want a high-resolution image to use in your next marketing campaign or on your website?
TinEye Reverse Image Search Engine:
TinEye is a most powerful image search and recognition engine that helps you to find where an image came from and how it's being used. This tool will let you search by both URLs and uploaded images. Just you need to click the arrow icon in front of the search box and upload any image from your computer to find where it appears online.
 There's also a TinEye Chrome extension for faster use.
This tool looks similar to Google Images, but the results it gives are slightly different. You'll also notice the filtering tools aren't hidden, but they are easy to access.
If you want to find images online, Yahoo image search is a great option to try.
You can directly filter the results using the color, size, and file type option of Yahoo search.
Yahoo's photo search engine provides additional features when you click on 'Yahoo image's advance' search option that further lets you narrow down your image search results to filter. You can also find images based on their usage rights and toggling the safe search on or off.
Ready to Chat About
Google Images Alternative
Pinterest: Best Visual Search Engine
A common misconception about Pinterest is that it is a social network whereas it is one of the biggest visual search engines with lots of images regarding every topic or need of users.
Pinterest's image search engine understands the intent of the users and shows them what they exactly want to see.
It's so simple to use:
Create or Log-in to your Pinterest account.

Click on any pin in your home feed (or on any profile or board) related to your need.

Click that icon is shown in the bottom-right corner of the pinned image, the tool will return visually similar results to the image you searched for.
The layout, features, and visibility in Bing Image Search are still pretty close to Google, though, and you'll see similar results.
One interesting feature is the People filter, which will let you choose photos of people according to how they were photographed (just faces or head & shoulders).
Flickr is a different kind of image search engine because the pool of images comes from expert and professional photographers sharing their work on the platform. It is one of the largest free image search engines with free stock images for almost every niche you are in. Flickr is a bit harsh with usage rights so you'll have to be a bit careful when giving credits to the images. If you really want to enjoy browsing and searching for beautiful photos, this is your spot. If you're looking for photos for professional use, make sure you filter your searches by the correct usage license.
Picsearch is one of the biggest free image search engines with an index of over 3 billion royalty-free images to download and use on projects of any field. Picsearch has a collection of stock images which can be animations or photos of every aspect of life, or lifestyle images.
My name's Semil Shah, and I pride myself on being the last digital marketer that you'll ever need. Having worked internationally across agile and disruptive teams from San Fransico to London, I can help you take what you are doing in digital to a whole next level.