Facebook Hashtags – What Do They Mean For Brands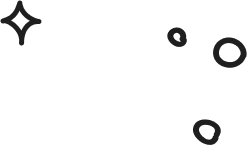 Last week saw Facebook announce the introduction of clickable hashtags. Similar to the use of hashtags in both Twitter and Instagram, users will now be able to click on a hashtag and view the conversation that surrounds it. The development comes after Facebook admitted that there is a need to link conversations taking place on the platform. Previously, several million users could be talking about the same topic – a blockbuster film or a news story – yet there was no way to link the conversations. It's hoped that this update will improve the usability of the networkand encourage visitors to spend longer on the platform, rather than leaving to join a conversation that's taking place on Twitter, for example.
The real difference that the development will make to user profile pages and newsfeeds is yet to be determined, however the real question is,what do they mean for brands?
One of the advantages that Twitter has had over Facebook, is that it has given brands the ability to search for people talking about them via @mention or hashtag searches. This has meant that they couldfollow, and join in, conversations that were about them. Prior to Facebook's introduction of hashtags, brands have had to rely on people actively going to the company page and engaging with them on their platform. Now, brands and social media agencies can monitor exactly what users are saying about them, even if the comment is not taking place on their company pages.
Ready to Chat About
how our eCommerce SEO Services can grow your business?
Facebook has made it clear that privacy settings will still apply to hashtags, meaning that users will still have complete control over the visibility of their posts. Additionally, brands will only be able to follow posts that include hashtags if the individual has adjusted their settings to allow their updates to be made public.
Facebook hashtags will also enable brands to start, or join, conversations. By posting directly into a hashtag feed, brands can engage with users who are not necessarily aware of the brand or their presence on Facebook. For example, if a user is moving house they might write '#movinghouse' in a status update. A removal company would then be able to join this hashtag feed to promote its services, discuss what the company has to offer, or simply offer tips and advice to help.
The opportunities for using hashtags are vast and as the update was only announced last week, there are likely to be further changes and new developments for company pages. Regardless of this, the introduction of hashtags has most certainly opened new avenues for brands using Facebook.
My name's Semil Shah, and I pride myself on being the last digital marketer that you'll ever need. Having worked internationally across agile and disruptive teams from San Fransico to London, I can help you take what you are doing in digital to a whole next level.