SaaS (software-as-service) business model has found significant importance, as in today's market scenario, one should be attentive towards how his software is being utilized. It's great if you own a SaaS platform, but it also means you need to establish an SEO-friendly ambiance for making the platform well enough to sustain and grow in this competitive market. 
All marketers and software owners are endeavoring to make their SaaS platform more adaptable in this competitive condition. If you also want to make your SaaS platform attractive enough for engaging more customers, you will require an effective SaaS strategy. This article is here only to provide you the right ones. By implementing these strategies, one can magnetize the core audience, improve the engagement rate, and look more proficient to potential customers.
Offering a Free Trial can Gift You a Boosted Start
The SaaS market is growing since 2010, resulting in more competitors are getting adjoined in the race. Hence, to make a unique stand in the competitive marketplace, offering free trials can be highly effective for your business. Offering a free trial is a long-standing SaaS strategy because of its high efficacy. Through the free trial, customers can know about the product value, and the probability of selling your product or service will be more. Even if someone doesn't buy your product, after the completion of the free trial, you will have a lead for future selling. 
Facebook advertising would be an excellent choice for promoting your free trial campaign. One can optimize these ads for clicks on Facebook, and the call to action is settable as "Start My Free Trial." A Facebook ad can also increase free trials' visibility, as the users can be interested in sharing it with their family and friends.
At Srushti, we know this strategy would be accurately beneficial for your SEO for SaaS because our outstanding team of digital marketers, SEO specialists, and social media marketers is weaving promotion and online marketing solutions for the last several years.
You Should Only Share Contents That is Data-Driven
According to experts, the SaaS market is about to grow over $60 billion, boosting up the SaaS marketing too. Being a SaaS platform holder, you have plenty of first-hand industry data in which your current and potential consumers are interested. If you have enough valuable internet data, you can showcase them through quality content marketing and build an impressive face for your brand. And in turn, you will be one step further in your SaaS SEO venture.
You can share some studies conducted by your brand or a report on your users' behavioral trends. To have the desired amount of traffic on your page, all the topics you will share need to be developed with relevant keywords. 
Mailchimp, an email marketing company, would be an interesting example in this regard. The company using different email marketing strategies and shared its email campaigning statics which is broken down for different industries.
Showcase the Good reviews You Have Got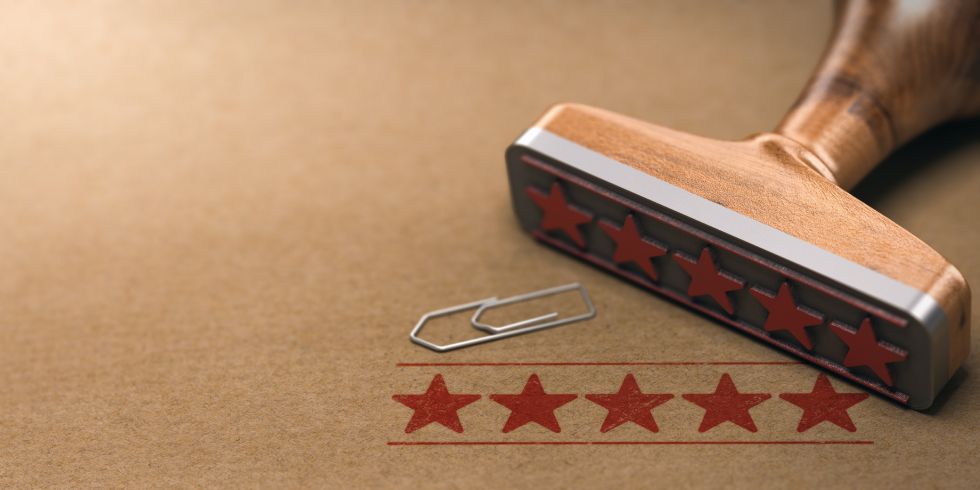 While performing SEO for SaaS, some social proof would be highly effective, and the reviews and testimonials can effectively serve as it. The people and companies working with you are leaving useful comments on your company or your products. If you showcase them, it will make the other companies more interested in working with you.
Share all the words that your customers have used to praising your products. You can use social media sites and Google pages to share the positive reviews of your customers. There are two different ways of doing this. You can share the reviews that customers have posted earlier. Or, you can also request your loyal customers to put reviews for you. But don't forget to ask for their permission.
For example, if users send you an email saying that they are pleased by your service or products, you can request them for placing positive reviews for that product, providing the link to your main review page. Clubhouse, a software development platform, often uses its Twitter page to share positive stories from their customers.
Ready to Chat About
how our SaaS SEO Services can grow your business?
Facebook's "Very Responsive Batch" Maybe One of Your Fish-Eye
A SaaS strategy should encompass many different aspects to be effective, and the "Very Responsive Batch" from Facebook is one of them. A responsive company can effectively attract new customers, and at the same time, prevents the churn rate.  
Nowadays, as most customer communication is happening digitally, customers expect that the company will send prompt replies in any issue. Statistically, 77% of the customers expect instant answers from the company's end if there's an online chat option. 62% of users expect the company will respond to emails within one or two business days.
By earning the Facebook badge for responsive businesses, you can show your customers that they are valuable to you, and they will have prompt replies from your end in case of any concerns.
Besides, the process of earning this batch is pretty simple, too; you need to reply 90% or over private messages using Facebook Messenger within an average response time of 15 minutes. Make sure your business page has the Facebook Messenger set up, and reply as soon as messages arrive. If you need more time to look into the matter, respond by saying that you are checking on the issue and will come back with a solution ASAP.
Technical Elements Should be Effectively Optimized
The market for SaaS is growing at a tremendous rate. In 2018, the growth of the global SaaS workload was 206 million, and experts are expecting it to reach 380 million by 2021. For getting the best out of SaaS SEO, optimization of all the technical elements is equally important. All the aspects that should be ensured for effective optimization of your website are as follows:
In this current scenario of technical advancement, no website is reliable without proper encryptions. Hence, if you don't have an SSL certificate, get it as soon as possible.
URL optimization with relevant keywords, suitable titles, and Meta descriptions is crucial for a SaaS strategy's success. Provide enough attention to content optimization for optimal readability as well.
Your website needs to be fully responsive, attractive enough, and adaptable to all screen sizes. It is crucial, as the website needs options for being present on different platforms. 
Make sure your website is taking minimum time for loading on the screen. Besides, its size and infrastructure are also crucial for customer satisfaction. For a high level of user experience, the website needs to be intuitive and easy to navigate. Provide a search box, and put informative tutorials if needed.
Services from Shrushti Digital Marketing can come very functional in this regard. We provide many services like SEO services, affiliate marketing, e-marketing, keyword research, lead generation, web designing, and many more.
Share What's Happening Behind the Backdrop
Many of the SaaS clients are tech startups full of fun and youth. These businesses are often flexible and prefer to work in a supportive work environment. Hence, SaaS tools with a mindful culture will be the perfect match for them.  
Allow this business to gaze upon the work culture you have by sharing multiple behind the scene contents. Like, you can share some pictures of team members having fun at a team-building event of your company. By implementing this strategy, you can show your potential clients that you are also open to your company's work culture and the transparency of your products or services. This approach will showcase your brand's upbeat nature and make it more approachable.
Show How You Love to Give Back
Factually, buyers approach only those businesses that share similar values. And this fact should be reflected in your SaaS SEO too. Many companies want to perform under limited budgets and often prefer to buy software from companies that believe in paying back and making useful software.  
Enlighten everyone on social media about the causes, which your company supports. It may be anything like providing 5k for cancer research! Make posts on social media about that event and share live updates when the event is ongoing. However, never forget to keep authenticity at the top. You only need to share the values that your company believes in. Don't provide any information just because you think the customers will love it.
Now It's Time to Stand out with a Creative and Unique SaaS Marketing Strategy
Do you consider creative online marketing tactics are only designed for B2C companies? Well, it is not true! Having a SaaS company, you can also attract customers by tailoring creative campaigns. Creating creative campaigns targeted towards potential buyers will make you stand out from some of your competitors, who only believe in traditional advertising strategies.  
Implement all the strategies we have discussed in this article, and keep an eye on your social media accounts. Then, you can observe all the factors that resonate with your customers.  However, keep in mind, all the businesses have different traits. Hence, weave these strategies effectively to be well suited to your company and its goals. And, if you require any assistance from us, Shrushti Digital is always at your side, with a plethora of innovative and creative digital marketing solutions.
My name's Semil Shah, and I pride myself on being the last digital marketer that you'll ever need. Having worked internationally across agile and disruptive teams from San Fransico to London, I can help you take what you are doing in digital to a whole next level.