The digital world is changing every day, be it Google's algorithm, which changes 500 times in a year, or Instagram's algorithm that changes ever so frequently too. In the ever-changing digital world, are you trying to keep up with the changes or taking the faster and smarter route of outsourcing your SEO services to someone who is proficient?
With SEO getting the limelight in the digital space recently, many marketers are drawn to SEO. Search engine optimization is a big part of marketing. Many agencies are looking to either create in-house SEO teams or outsource it to SEO experts. 
SEO builds the foundation of any business's digital presence. But not every company has the means and space to develop a qualified team, so they choose to outsource it.
When should you outsource SEO?
There could be various reasons a company will want to outsource SEO, if your company falls under any of these, you too should consider taking the helping hand of a white label SEO company. 
Don't have sufficient time to manage SEO campaigns. 

Don't seem to achieve results.

Having trouble learning all the different types of SEO, on-page, off-page, and technical SEO. 

Implementing technical changes, like website backend.
Now let's discuss what SEO outsourcing is?
Ready to Chat About
Outsource SEO Services Benefits and Cost
SEO outsourcing or White Label SEO
White label SEO or SEO outsourcing involves a third party company or specialist (freelancer) to do your SEO tasks, it may cover the following things under it. 
On-page optimization — Any measures that can be taken directly within the website refers to on-page optimization. It includes but is not limited to keyword research, search-friendly meta-descriptions and meta-titles, SEO-friendly content, UX audit, internal links audit. 

Off-page optimization — Any measures to build visibility of a website, done outside of the actual website refers to off-page optimization. Off-page optimization is not just back-link building, it is that and also writing guest posts, improving social media reach, competitor analysis, and email marketing. 

Technical SEO — The process of optimizing a website for indexing and crawlability is technical SEO. It basically helps search engines in indexing and finding your website without any problems.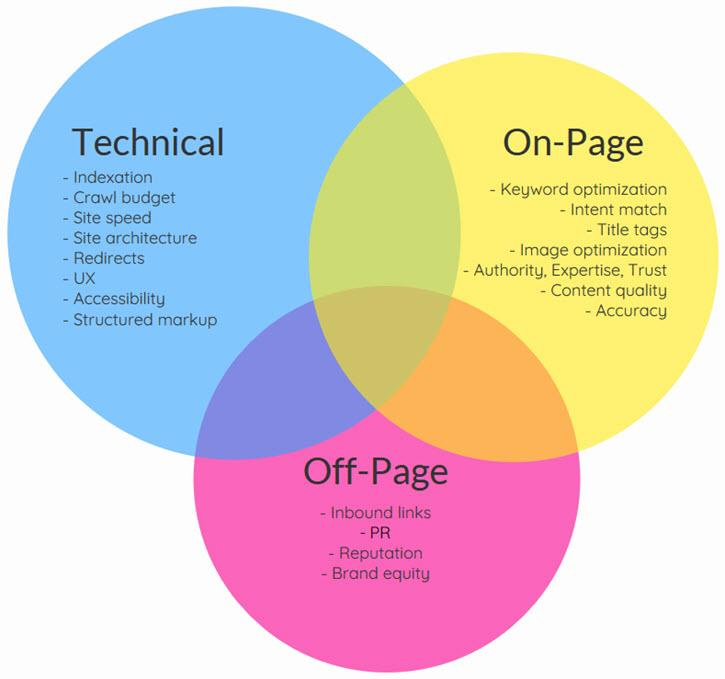 Mobile SEO — This makes a website more mobile-friendly for smartphones and tablets. 

App-store optimization — Optimizing apps to meet with app-store criteria for more visibility, this includes improving keywords, descriptions, obtaining reviews and feedback, improving icons, and adding screenshots.

YouTube SEO — YouTube SEO includes services like keyword research, optimizing video titles, link building, channel optimization, and description and tags.
Benefits of outsourcing SEO services
The list is huge, but we have curated the best and most important issues. 
Concentrate on your business
It is a given when you outsource SEO, you have more time available to concentrate on value-adding business. Whether you are outsourcing your own business's SEO or your clients, you get ample time to not strategize and learn the extensive SEO world. Saved time is saved money, am I right? 
Having seasoned experts with expensive tools can save you lost time for furthering your sales and marketing plans.
With access to experts, you fill in the knowledge gaps and gaps in expertise because hiring a full-time team dedicated only to SEO. A team fully understands the concepts and will fill you in with professional level insights and what to do to achieve your set targets. They stay ahead of the curve because of the knowledge the team has. 
SEO is a difficult and complex device. Training someone for SEO can usually take upto months, and costs can be very high. Most of the times the person you are training might not have the correct skillset or the training in itself may take months at a stretch. Not only that, they might actually not have the time to do SEO once they learn it as marketing tends to be a busy department as it is. 
You will either need a person with years of experience or a team that is only focused on SEO and specializes in SEO. Outsourcing SEO will be a lot cheaper with an entire team of experts at your disposal. The cost of the team will be less than what it will be for an in-house team. 
"An SEO company or agency can provide a large amount of value for comparatively little cost. Remember that SEO pays dividends over many years. Getting SEO wrong from the start can be far more costly than the cost to get it right."
Integrated solutions for SEO
Working with a white label SEO company can provide you with the exact solutions you are looking for. Various white label companies have different plans and tools that cater to the very specific needs of clients. 
Many companies think SEO is simply writing content with keywords. Wrong. SEO is an integrated system that has many branches, an A-class company will develop a competitive strategy in the following areas :
Keyword strategy and development

Content strategy for all channels. Social channels and websites. 

Niche content calendar

Content marketing (acquiring leads from content creation)

Link building 
A digital marketing agency will take your normal SEO efforts and add a digital marketers spin to it. This means that your SEO efforts will be interlinked to your social media efforts, video creation, email campaigning, etc. all the while making sure that your SEO efforts are not negatively impacting conversions, user experience or user journey. 
When a company is just starting out with SEO the person learning SEO is usually investing a lot of time learning all the new information while taking away time from valuable content optimization and generally creating new content for all platforms. 
Whereas SEO experts are in the field for so long, they are ready immediately to take up the tasks you throw at them, and curveball and they can handle it better. 
Obtain an objective perspective
It's difficult to see faults within one's organization, the reasons can be many, loyalty being one of them. When you are unable to recognize where they fall back and work on it, it becomes difficult to move forward. To evaluate work objectively, it's always better to have a non-biased opinion. Agencies provide impartial insights to work because their job doesn't depend on it, unlike someone who is working in-house. 
This means you will receive efficient, comprehensive amassment and a thorough report of your progress from an objective third-person point of view. 
Ensure white hat SEO practices
A white label SEO company will do things the right way. Unlike a few companies who follow black hat SEO methods which ruin the reputation of our site. Black hat SEO means when your website is backlinked by spammy websites with no Google rankings. This will affect your business by bringing down your SERP ranking and bringing down domain authority scores. 
All SEO agencies have access to new and cutting edge SEO tools. You don't have just one tool that you can use for all your SEO needs. And these tools aren't cheap either. Additionally, it can take years to harness these tools and get the hang of them.
SEMrush
,
Ahrefs
,
Moz
are not easy to learn and require training for a long period of time. 
SEO companies not only have the correct tools but also expertise in the same. When you outsource you get the advantage of a whole team of digital experts, tools and resources, which help with your specific needs. 
Options to consider when choosing an SEO company
SEO services can be outsourced to cater to your specific needs. There are various options you can select from, it's a decision you can make after reviewing what your company requires. 
Freelance SEO expert – Hiring a talented freelancer can be a task especially when you have little knowledge about the subject. Though freelancers are the cheapest when it comes to financial benefits, make sure to find someone that suits your needs and is qualified. Websites like Upwork and freelancer.com are a safe option to find talent. 

SEO contractors – Contractors are the middle guys between freelancers and companies. They are a team of SEO experts that divide responsibilities and efficiently handle operations. 

SEO outsourcing companies – This will probably be your best bet when it comes to outsourcing your work. As these companies specialize in taking over outsourced work, they have a system in place and offer many services which you mostly can tweak according to your specific need. 

Digital marketing firms – Most digital marketing firms also offer outsourcing services. One step back could be that they offer limited services as compared to outsourcing companies. 
Costs of SEO outsourcing services
What is included in SEO costs?
Vendor costs

Target market size

Competitive level

No of services provided

Project length
Choose the correct SEO vendor
A few steps can be followed to make the right choice for outsourcing 
1. Define goals clearly 
Prior to interviewing potential partners, you need to know the following
Business goal and strategy

Product and service details

Target audience

Current digital marketing practices and their summary

All platforms your business is available on

SEO budget

Expertise and skills required

Team size
Once this is definitive, you can move forward and shortlist all potential partners. 
2. Shortlist SEO providers
There are a million agencies offering white label services. Don't get overwhelmed, it is a process. Before you shortlist any candidate, make sure to do the following
Read reviews, understand ratings

Ask them for references, and crosscheck

Check the teams level of expertise and skillset
3. Evaluate candidates
Lastly but most importantly is candidate evaluation, below is a short guide to accomplishing the hard task at hand.
Background check – check vendor's market history, specialization and level of expertise including the pricing model.

References – ask your potential candidate for references, number of projects they have completed and the types of projects/companies they have completed. 

Capabilities – check for companies flexibility, level of skill, type of services, and company's structure and size.

Culture – understand company culture and languages they provide support in. Also, ask about which language communications are processed. 

Tools – one very important and useful point is to know and understand tools they possess and work with, this will include communication tools, management regulations and working methods. 

Quality/standard – double-check certifications the SEO company claims to have. 

Legal – make sure the company you choose abides by your privacy policies and NDAs. 
If you want to diminish the risk of failing while experimenting with SEO it's your safest bet to hire an outsourcing agency. In the meantime, identify your technical goals and setbacks, plan a budget and timeline. 
Sticking to the plan, and adhering to the NDA with an effective payment plan and good communication is the road to a successful outsourcing activity. 
My name's Semil Shah, and I pride myself on being the last digital marketer that you'll ever need. Having worked internationally across agile and disruptive teams from San Fransico to London, I can help you take what you are doing in digital to a whole next level.