33 Advanced Link Building Strategies by an Expert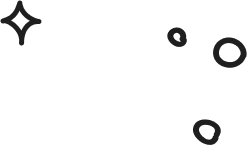 Link Building: What is it?
One-way links, also called "backlinks," are aimed at improving the search engine visibility of a website by creating one-way links. A number of strategies are used to build links, including content marketing, tool building, outreach via email, broken link building, and public relations.
What Is The Importance Of Backlinks?
For an understanding of why, you will need to go back in time to before Google was our way of life. 
In the early days, the dominant players were search engines such as Yahoo! and Alta Vista. The results of the search were ranked based 100% on the content on the page.
And then Google was born. 
They revolutionized the internet with their PageRank Algorithm. Google's search algorithm examines how many links a page has rather than just its content.
These people were right. Link analysis remains the best method of determining the quality of a webpage nearly two decades later. For this reason, Google still uses backlinks as a ranking factor.
In light of Google Penguin updates, Google now pays more attention to the quality of incoming links (rather than just focusing on link quantity).
Maybe you're wondering:
How does a high-quality link differ from a low-quality link? 
Can high-quality links be built?
Let's find out. 
Ensure that your Internal Links are Working­ 
Before seeking inbound links, optimize your internal linking structure.  Don't invite guests before you have your house in order!
       2. Organize contests to determine the best available online 
You should be able to obtain at least a few links back from the winners of the competition, if you host your own competition.
      3. Discover the 404 errors on your Site­ 
Create 301 redirects to point links (and their link juice) to a current page on your website if inbound links to your site result in 404 pages following a move or deletion.
     4. Content Curation 
You can easily generate inbound links and valuable web content by becoming well known for publishing industry-specific weekly roundups.
    5. Creating a petition 
Getting other experts to link to your petition can increase your site's SEO if you support an issue within your field.
   6. Expert Roundup
In an expert roundup, you ask a question that is similar to an interview with an established blogger, such as Which is the best selling portal for your business? 
Ask different experts in your niche for their opinions on this subject through email or social media. You just need to gather these answers from the industry experts and write an Expert Roundup post once they have answered your question.
Ready to Chat About
Advanced Link Building Strategies
Development of Technical Links
Review your competitors' Link Profiles 
You can discover more opportunities through the Open Site Explorer or Majestic SEO if you've run out of ideas for link prospects.
      2. Backlink Monitoring ­
Most link building tools monitor the links from your pages.  For information about why your link has been removed and how to regain it, contact former partners.
     3. Build links to links ­
It is a matter of strengthening the impact of your primary backlinks by adding second and third tier backlinks to them.
    4. Ensure that external sites are updated with new information in exchange for links
Look for outdated information in the high ranking results for your target keywords.  Provide content updates on the sites at no cost in exchange for backlinks from the webmasters attached to the site.
    5. You might consider offering to clean malware in exchange for backlinks
You can contact the webmasters of sites displaying "This site may have been compromised," if you notice them in your target SERPs. Request backlinks for fixing the problems. This is if you have the knowledge to do so. 
    6. Creating deep links 
You can direct your website's deep pages via links you build as you build links.  As a result, you are more likely to rank well in the natural SERPs for internal pages that are relevant (instead of your generic homepage).
   7. Find link partners by using advanced Google queries 
Look for partners to build links using search queries found on Google. The advanced search feature on Google narrows down your search results using special search operators. You can filter search results using operators such as domain, phrase, or more. 
   8. Request links from sites that have a link list 
As you browse the Internet, create a list of websites related to your industry that include links, recommended partners, or recommended resources.  Make it a habit to send an email every time your site appears on one of these lists asking for inclusion.
Join social networking sites to meet power users

 
Developing relationships with these influencers will help you build your social networks much faster by leveraging their existing followings.
      2. Maintain industry wikis
You won't just score links by contributing to wikis run by groups in your field.  Contributing to them will make you appear more authoritative, hence increasing your link authority. 
    3. Make your content shareable by inviting readers 
It's a mistake for many webmasters to be reluctant to ask for backlinks or shares on social media. Meaning asking their readers for a share.  People are often glad to lend a hand, but you often need to motivate them by asking before they'll take action.
   4. Utilize your network
You are likely to have a large list of influencers by the time you have completed the above strategies. This will include the influencers you mentioned in your content and the ones you approached to promote your products or services. Consider contacting them again in the future. Ask them to subscribe to your email list. When new content is published, send them personalized emails. Shareable buttons are an important part of your emails, so people can easily share your content.
Test out instructographics

 
Right now, infographics (expanded images that present data in an appealing manner) are popular, but instructographics (which teach rather than inform) will be the next big thing.
      2. The art of reverse engineering viral content 
Identify the factors causing a piece of content marketing to be successful if you see one that is performing well.  These lessons will help you to get more inbound links if you apply them to your own campaigns.
    3. Columns by special guests on a regular basis 
Take advantage of guest blogging on a regular basis, not just one-time.  You can increase the number of backlinks and referral traffic you receive by taking regular columns on industry news sites.
    4. Multiple formats are available for content pieces 
It is not uncommon to publish content as an audio interview, a PDF, and a video.  You'll reach a broader audience if you release more formats – and obtain more links if you do.
    5. Photo sharing 
In today's world, bloggers desperately need high quality images.  You can greatly enhance your off-site search engine optimization with these files, if you're handy with a camera.
   6. "Ego baiting" is a good idea 
You can build relationships with potential mentors and earn links from the leaders' existing followers by writing articles that flatter the leaders in your industry.
   7. Provide support tools
You shouldn't only focus on content. Ensure that people can perform tasks more efficiently by creating tools, templates, and widgets. Without having to ask for backlinks, you can get legit ones from your target audience.
   8. Research and publish original work
It's time to create some new content now that you know how to optimize existing content.
Research is a great way to build advanced links. You can do so by conducting surveys or conducting hypothesis-based studies.
    9. Haro 
Haro stands for Help A Reporter Out. Journalists are able to use it to gather feedback from the public. The Haro database offers journalists an extensive list of sources for upcoming articles, and sources get daily chances to secure valuable media coverage.
10. Skyscraper 
Created by Brain Dean, this technique targets content creation and providing your audience with something that isn't already available. 
Step 1: Find link-worthy content
Step 2: Make something even better
Step 3: Reach out to the right people
Make content around your findings, and then publish and promote them. That way, you can come up with a lot of creative ideas for original content. 
Increasing Your Online Presence
Find references to your brand that are not linked on the web 
Google your name, your business name, your company's trademarked keywords, and your URL every now and then.  You should request a backlink from webmasters who mention your brand but don't link it back to your site.
      2. Follow unlinked mentions of your brand using Google alerts 
In the meantime, you should create Google Alerts to notify you when these keywords are used on other sites.
     3. Send testimonials 
Offering testimonials on product or service sales pages for products or services you have used in your industry is a good way to get links back to your website.
    4. Participate in contests by submitting your site ­
There are numerous types of "top of the web" competitions in different industries.  As often as possible, submit your site if you know of one.
    5. Newsworthy things to do 
You need to create news if you want press attention!  If you can't do something that's unusual enough to earn your audience's attention and backlinks, consider a major donation, set a big goal or do something else that's likely to attract attention.
Implement These Advanced SEO Link Building Strategies
Organizing all the advanced link building strategies into groups will make it easier for you to navigate through this guide.
Watch your link profile thrive by following these steps carefully based on your requirements and resources. Are there any other advanced link building techniques you might know?