Supercharge Your Online Presence with Expert Schema Markup and Entity Building Services
Imagine your website's search result displaying the title and description and valuable details like ratings, reviews, prices, and more. This enhanced presentation catches users' attention and boosts the likelihood of them clicking through to your website. At Shrushti Digital Marketing, we acknowledge the transformative power of schema markup in elevating your search visibility, and we are here to help you harness its potential.
A team of experts 

Deliver exceptional schema markup services that drive results 

Your trusted partner for businesses looking to thrive in digital landscape 
Unlock the Power of Schema Markup for Your Website Now!
Our Schema Markup Services
Did you know that Google recognizes and processes
32 types of Schema Markup
? 
These schema types encompass a wide range of content, from products and events to recipes and local businesses. At Shrushti Digital Marketing, we leverage this extensive schema vocabulary to create a tailored strategy that aligns seamlessly with your business objectives.
Schema Strategy Development:

We'll analyze your website and industry to create a customized schema strategy that aligns with your business goals

.




Schema Implementation:

Our experts will implement Schema Markup across your website's pages, ensuring search engines can understand your content thoroughly.

Monitoring and Optimization:

We continuously monitor the performance of your schema markup, making necessary adjustments to maximize its impact on your search rankings and user engagement.
So, why bother with Schema Markup? Well, here are some fascinating benefits that might just convince you:
These are attention-grabbing summaries that appear in search results. They're not just informative; they're more likely to be clicked on because they provide a quick snapshot of what your page offers.
Improved Click-Through Rates:
When your search result stands out with pictures, ratings, cooking times, or other details, people are more likely to click on it. It's like having a beautifully wrapped gift – everyone wants to see what's inside!
Search Engine Optimization is the art of getting your website noticed by search engines. Schema Markup is like giving search engines a roadmap to understand your content better. When search engines know what you're offering, they're more likely to direct relevant traffic.
Our Process Of Schema Markup
Why choose Shrushti Digital Marketing?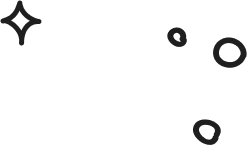 Keep your competition from getting ahead. Leverage the power of our Backlink Gap Analysis service and propel your SEO performance today. Contact us now and let us help you bridge the gaps in your backlink profile, optimize your website, and increase your search engine visibility. Your journey to improve SEO starts here.
Frequently Asked Questions