Shrushti's law firm SEO services drive more traffic to your website.  Attorney SEO uses strategies, tools, techniques, and tactics that help law firms attract more clients to your website by improving your visibility and position in search engine rankings. Our SEO experts will collaborate with you to decide the best approach and business goals, whether you want to rank for expertise in a particular niche or rank higher in SERPs. 
Help your Clients Find you online!
Leverage an SEO company to grow your practice
A majority of the population now looks for professional services and products online on their smartphones using search engines. Doctors, lawyers, dentists, and other professionals need to have strong online visibility so that potential customers can easily find them in their search.
As competition continues to rise online, it makes sense to have a smart digital strategy and strong SEO best practices so that your name is the first suggestion that appears when someone searches for legal advice online. 
SEO services for lawyers are tailored to help you optimize your off-page and on-page content, use the right keywords and make other technical SEO enhancements that help you shine.
More than 95% of people looking for legal advice use a search engine. And 80% of clients searching for legal help use online maps to find law firms or lawyers in a specific geography. Investing in law firm SEO marketing ensures that your name trumps others on map searches.
Get a competitive, early movers advantage by leveraging Shrushti's lawyer SEO services. Our decades of experience combined with serving niche services helps us customize SEO for your law firm to outrank the competition.
Benefits of using Law Firm SEO services
Shrushti's law firm SEO experts ensure your website remains at the top of Search Engine Results Pages or SERPs. This is a sure-shot way to attract high-quality traffic because users typically focus on the first three or four results on the first page of Google or Bing results.
Bring more qualified leads
SEO uses inbound strategies for lead generation. An experienced law firm SEO company such as Shrushti can help you generate better leads by designing the perfect strategy for law firm SEO. Statistics show that an average of 14.6% close rate with in-bound, high-quality leads.
Increase traffic and build your branding
One of the main benefits of SEO is an increase in quality traffic to your website. Shrushti's law firm SEO services are tailormade to drive the best leads and traffic to your website. At the same time, law firm SEO can help improve your brand credibility with reputation management and by publishing great content.
Benefit from local best SEO for law firms
When it comes to professional services, customers tend to prefer local providers. A key chunk of your target audience researches online for the best law firms in their region before visiting your law firm.
SEO for Attorneys? Is it really needed?
One common question that many of our law firm clients ask is whether Attorney SEO is necessary. 
The answer depends on the nature of your business.
For old and established law firms that have been around for a while, the search engine rankings are already optimized. our branding and domain authority has already paid off in organic search rankings.  At best, you need a basic SEO audit to see if everything is in order. 
But for an emerging, relatively new law firm that has no back-links and very little content, SEO is essential. The approach, package, and SEO strategy vary from client to client. We design our approach based on your business goals and what you need in order to achieve them.
In addition, highly competitive practice areas like criminal law, family law, etc. need specialized attention. It is important to select an law firm SEO agency that understands the nuances of your specialization and produces noticeable long-term results.  
Our experience in legal marketing services online helps you address the unique needs of your business.
Top SEO services for Law Firms
There is a wide range of SEO services for lawyers. Here are a few of the most recommended ones for your law firm:
The first step in successful SEO is to understand your business and your web presence. We start with a comprehensive site audit to analyze the kind of prospects you target and your primary goals, whether it is more conversion or better traffic.
The site audit helps us understand the current status of your website, its strengths, and weaknesses. We will then map your content to the top keywords in your domain so that we can design the perfect SEO strategy for your law firm.
We compile the information collected from the website audit to create a custom SEO strategy for your website.  We study your competition carefully and create a list of the top keywords that potential customers use to search for legal advice, niche legal services, etc. 
We start making changes to your website and implement the necessary software and tools to keep a track of the important SEO metrics. We also work on the information architecture and organize your website logically for site visitors to find information easily.
Our on-page optimization process starts with on-site strategies. Based on the website audit and information architecture, we update your URLs, meta descriptions, page titles, optimize your content to include the right keywords at the right places. We ensure that you publish high-quality content and optimize your blog posts and informative pages.  Using a multi-pronged strategy to address page elements, multimedia, images, and other content we give your website a complete lawyer SEO makeover.
Off-page SEO is a critical component of SEO for lawyers. We help you with earned media to create high-quality backlinks using white hat SEO techniques. We will also help establish relationships with reputed publishers in your domain to build an impressive backlink profile.
What makes Shrushti the best Law Firm SEO company?
We have worked with a number of law firms and lawyers and we understand the market well to optimize your website for law firm SEO. 
We also have a team of dedicated SEO experts that have years of industry experience. This ensures more leads and more conversions. Our experts are trained to work on search engine optimization for lawyers so that your law firm stays ahead of the competition.
Shrushti is also a full-service digital marketing agency that is proficient in all aspects of online marketing. We customize our SEO offering based on each client's individual needs and objectives.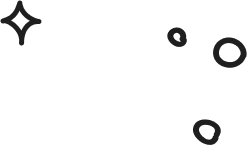 Shed off your SEO management worries with Shrushti
Get in touch with our experts to explore Attorney SEO solutions!
Shed off Your SEO Management Worries with Shrushti
Get in touch with our experts to explore Attorney SEO Solutions!