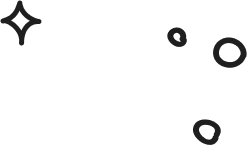 Take your Dental practice to new heights, boost your authority, find new patients, establish your brand
More than 90% of modern patient experiences begin with an online search. How well do you rank among your peers using Dental SEO marketing? Can your potential customers easily find you online? 
Search engines have been the game-changer in modern marketing. Doctors, surgeons, dentists, and other professionals can no longer rely on traditional marketing tools or word of mouth to grow and scale their practice.
Dental SEO services customized for Dentists and Dental surgeons
The good news is that you can attract new patients organically with better brand visibility. Shrushti's best Dental SEO services help drive more traffic to your website. Dental SEO leverages strategies, techniques and tactics that help dental practices attract more patients to their clinic by improving your visibility, your branding and strengthening your local SEO.
Find more patients online for your dental practice.
Dentistry is a competitive practice. You need to let potential patients know that your practice is the best in your region. To stand out on search engine results and stay at the forefront of your business, you need a Dental SEO company. 
Shrushti's Dental SEO practice will help you build trust and loyalty among your prospective patients. Our team of Dental SEO experts is well-versed in digital marketing for medicine, especially Dental SEO. 
Patients and customers have established a new reality. In this consumer-driven world, a majority of customer experiences begin online. Dentists have been quick to adopt digital resulting in a lot of competition at the top of search engine results.
SEO, digital marketing, and a sound online marketing strategy will help you outshine your peers in the market.
Why Shrushti's Dental SEO?
Dental SEO is the need of the hour
Whether you are a dentist, orthodontist,  periodontist or any other specialist in dental services, you may have noticed a drastic change in your field over the past couple of years. Times are challenging for smaller, local dental practices.
The growth in urbanization makes the small dental practice model less feasible as potential patients rely less upon word-of-mouth and more on online ratings and reputations. These days, Yelp, Facebook, and Google listings can determine the result for a patient.
There are many other online marketing factors that impact your dental practice's bottom line. At Shrushti, we develop a tailormade SEO package backed by data and analytics to help you take your business to the front page.
Here's how Shrushti's comprehensive SEO services help your practice boom:
SEO and PPC keyword research
Local SEO 
Click-to-call implementation
Reputation monitoring and reputation management
Branding
Link building
Google Analytics and insights 
Google Ads and Analytics linking
Design and development of ads, videos, banners, images and social media handles
Shrushti's SEO services can put the smile back in your practice
As more people continue to search for the best dentist near them, your dental practice needs to be presented in the best manner online. 
Our Dental SEO experts are qualified to chalk out and manage a comprehensive Dental SEO campaign. With years of working with dentists, we understand the nuances of your business, including how your specialty and services fit into the wider dental community. We can help you reach your ideal patient base with our meticulous research and execution.
Recognized as the best Dental SEO agency in the industry, we are committed to delivering the best results for our clients.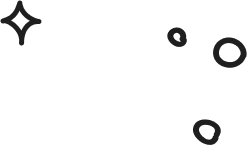 Shed off your SEO management worries with Shrushti
Get in touch with our experts to explore Dental SEO Solutions!