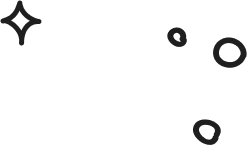 Blog Post Optimization Service
Blog Boredom? Break Free with Our Blog Post Optimization Service
Our Blog Post Optimization service is designed to enhance your online presence by boosting the performance and visibility of your blog. Through a combination of advanced SEO techniques, keyword-rich content, and a user-friendly layout, we aim to increase your site's traffic and engagement.
Don't let your blog get lost in the vast digital ocean. Let our expertise guide you in creating an impactful online presence.
Get Started with Our Blog SEO Optimization Service Now!
Benefits of Our Blog Post Optimization
As search engine algorithms evolve, they continue to prioritize content that is optimized, relevant, and authoritative. Our optimization techniques are geared towards making your blog tick all these boxes. When your blog ranks higher in search engine results, it garners more organic traffic. This means more eyes on your content, and by extension, your brand. The result? A wider, more diverse, and potentially more profitable audience base.
A blog post isn't just about the words—it's about delivering those words in a manner that resonates. From structured layouts and engaging visuals to content that speaks directly to reader intent, our services focus on optimizing every facet of your blog.As readers find your content more relatable and valuable, they're more likely to delve deeper, reading more and staying longer. This not only boosts your blog metrics, but a lower bounce rate can also indirectly enhance your search rankings.
Turn Readers into Customers
Engaging content doesn't just hold attention—it drives action. By optimizing calls to action, content flow, and relevance, we align your blog more closely with your business goals.An engaged reader is more likely to take the next step, be it signing up for a newsletter, making a purchase, or any other desired action. Our optimization ensures your content is both persuasive and actionable, maximizing potential conversions.
Establishing Credibility and Trust
The internet is flooded with content, but not all of it is trustworthy or authoritative. Our optimization process ensures your content is not only well-researched and accurate but is also presented in a manner befitting an industry leader.When readers view your blog as a reliable source of information, your brand's credibility skyrockets. This not only fosters trust but can also lead to increased business opportunities, collaborations, and a more loyal customer base.
Our Step By Step Process For Blog Post Optimization
What Clients Can Expect when they opt for our services?
This initial stage is akin to a discovery session. Here, we engage in an open dialogue to comprehend the present state of your blog, discerning the challenges you face and your aspirations. We dive into questions about your target audience, the traffic you currently receive, and the milestones you hope to achieve. This collaborative exchange ensures we align our expertise with your vision.
Think of this phase as a health check-up for your blog. Our seasoned team uses a suite of tools and methodologies to dissect your blog's current content quality, its SEO standings, and the overall user experience it offers. We scrutinize keyword relevance, backlink quality, page load times, and content structure. This thorough investigation reveals areas of improvement and highlights the strengths we can capitalize on.
Once we've gathered all the necessary insights, it's time to chart the course. Every blog is unique, so our strategies are never one-size-fits-all. Instead, we tailor them, ensuring they cater specifically to the nuances of your blog and the goals set during the consultation. This could involve strategies like targeted keyword incorporation, revamping content flow, or enhancing meta descriptions and tags to boost SEO.
With a robust strategy in place, we transition from planning to action. Our experts, equipped with the latest best practices, refine your blog. This could involve rewriting content sections for better clarity, optimizing images for faster load times, or restructuring your blog's layout for improved user experience. Every change aligns with the strategy's objective to elevate your blog's performance and user engagement.
Optimization is not a set-and-forget endeavor. Once the changes are live, it's crucial to gauge their impact. We deploy monitoring tools to track key performance indicators, assessing metrics like organic traffic, bounce rate, and session durations. We provide regular reports detailing your blog's performance and offering actionable insights for continuous improvement.
Why Shrushti Digital is Your Premier Choice for Blog Optimization Services
Industry-Specific Expertise:
Our expertise extends beyond numbers to cover various industries. With experience across multiple sectors, we craft optimization strategies tailored to each industry's nuances, ensuring a perfect fit for your audience and market trends.
Commitment to Modern Best Practices:
In the constantly evolving digital space, our proactive approach sets us apart. We prioritize continuous learning to stay ahead of SEO trends and algorithm changes. Our commitment ensures your blog remains optimized for now and is prepared for future shifts in the digital landscape.
Personalized Monthly Recommendations:
We value individuality. While experienced across industries, we understand every client and blog is unique. Hence, we provide customized monthly recommendations, using real-time data to adapt strategies to your evolving needs and the latest digital trends.
Transparency at Every Turn:
At Shrushti Digital, trust is foundational. We prioritize transparency in all our processes, from consultation to reporting. Clients receive clear, jargon-free reports detailing our actions, outcomes, and future recommendations, ensuring clarity and openness at every step.
Blog Post Optimization Service Packages
Startup Blog Posts Optimization
(10 blog Page)
Targeted keywords Identification

Min 800 to 1k words of content

Blog post Title (should be descriptive with max 60 characters)

Blog post content (Listing format)
Growth Blog Posts Optimization
(50 blog Page)
Targeted keywords Identification

Min 800 to 1k words of content

Blog post Title (should be descriptive with max 60 characters)

Blog post content (Listing format)
Why Does Blog Post Optimization Matters?
 In the dynamic digital world, optimizing a blog isn't just an option—it's a necessity. 
Amplify Your Search Engine Rankings:
In the vast online landscape, it's easy for your blog to get lost. Optimized blogs have a better chance of appearing higher on search engine results, ensuring you get seen by your target audience.
Enhance User Experience:
A well-optimized blog translates to a better user experience. Faster load times, easy navigation, and mobile optimization mean readers can access and enjoy your content without friction.
Increased Engagement:
When your blog is optimized for search intent and user readability, visitors are more likely to stay longer, read more, and engage through comments, shares, or subscriptions.
Brand Credibility:
An optimized blog showcases professionalism. Consistent formatting, error-free content, and relevant visuals elevate your brand's image, establishing trust with your readers.
Let us help you achieve your blog's full potential. Choose optimization; choose success.
Ready to see a transformation in your blog's performance? Click here for a free consultation, or contact our experts today. Elevate your content, engage your audience, and drive results with Shrushti Digital – your premier choice for blog optimization services.
Frequently Asked Questions